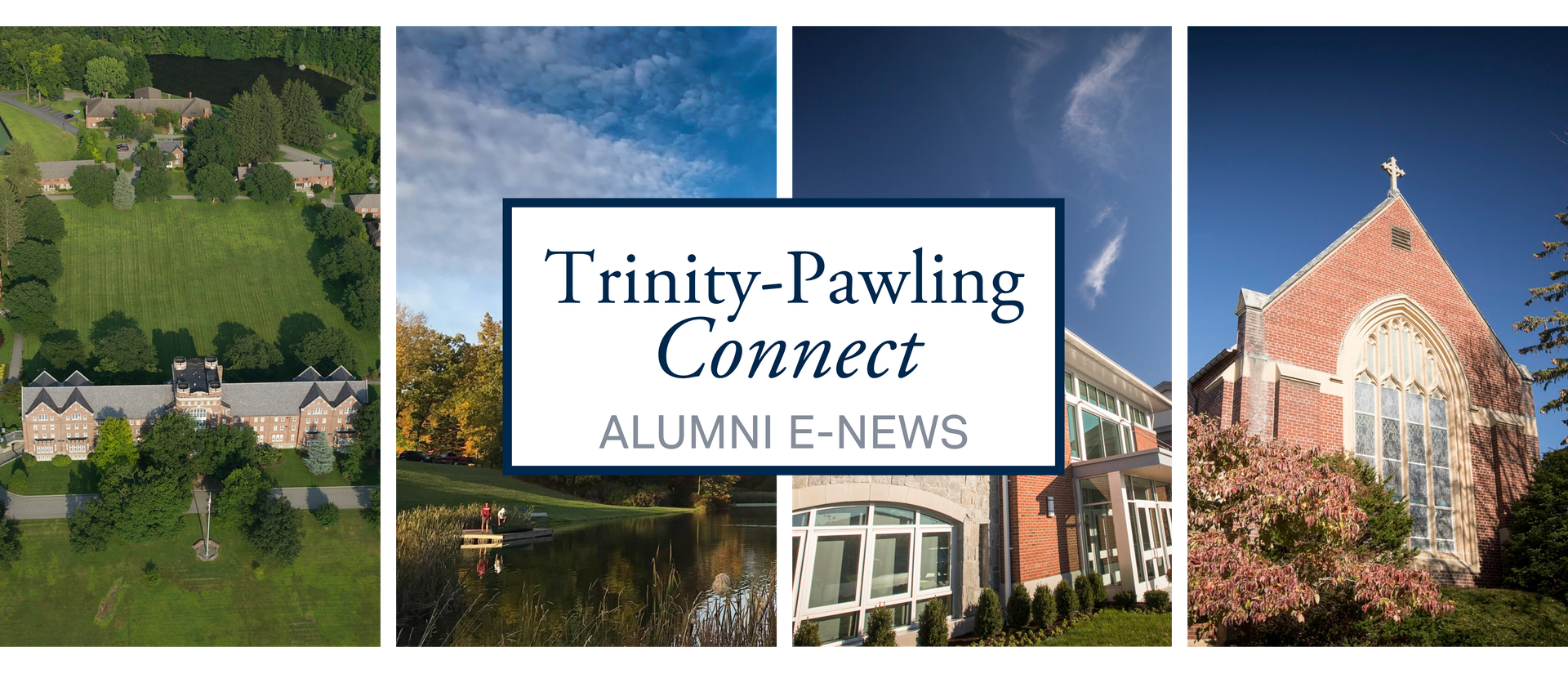 We hope this email finds you well. It's been wonderful to catch up with so many of you over the past few weeks - we are overwhelmed by the love and support the extended Trinity-Pawling family has expressed. The community remains as connected as ever, and those bonds will help carry us forward as we look ahead to the next chapter.

In an effort to keep you further connected with Trinity-Pawling during this time, we will be sending out special editions more regularly, with news and opportunities to engage.

Be safe and stay healthy!

With classes happening at a distance, the Trinity-Pawling community has adapted quickly and creatively.
Students and faculty are finding new ways to engage with each other and pursue critical subject matter as well as areas of interest.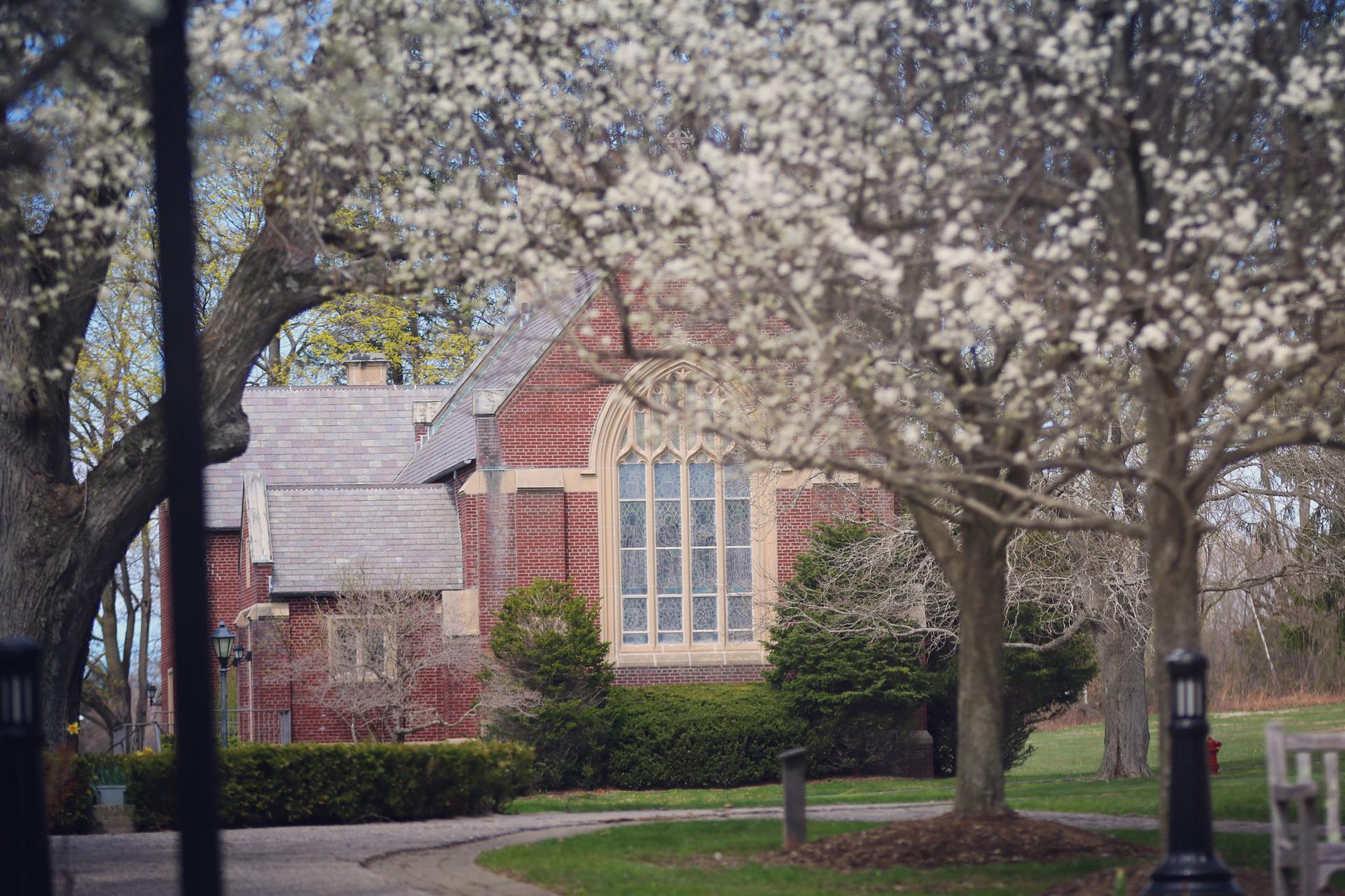 We hear you sports fans!
The current state of affairs has left a huge gap in our lives and viewing schedules. Let us help alleviate that a bit with some athletic news from campus and a weekly treat!
Recently, Athletic Director Brian Foster '79 and T-P Sports Nation anchor Max Levine '20 hosted a virtual awards ceremony honoring Trinity-Pawling's winter varsity teams. Coaches discussed their season highlights and offered a special thanks to hard-working players and dedicated fans. For the full list of award recipients, please visit here and check out T-P Sports Nation highlights for basketball, hockey, and wrestling.
Need a sports fix? Check out the Trinity-Pawling website, where we'll feature new games each week (all W's of course!) so you can cheer on the Blue & Gold from your couch!

As we continue to adapt to an ever-changing world, we invite you to participate with the School in new ways!
Of course, as always, we'd love to hear what you're up to! Drop us a line to share your recent news and class notes. To be inlcuded in the Fall T-P Magazine, please send in your notes by June 20th.
Remember, you can stay connected to your class through the Trinity-Pawling Alumni App. Reach out to Peter Lockwood '10 with any questions.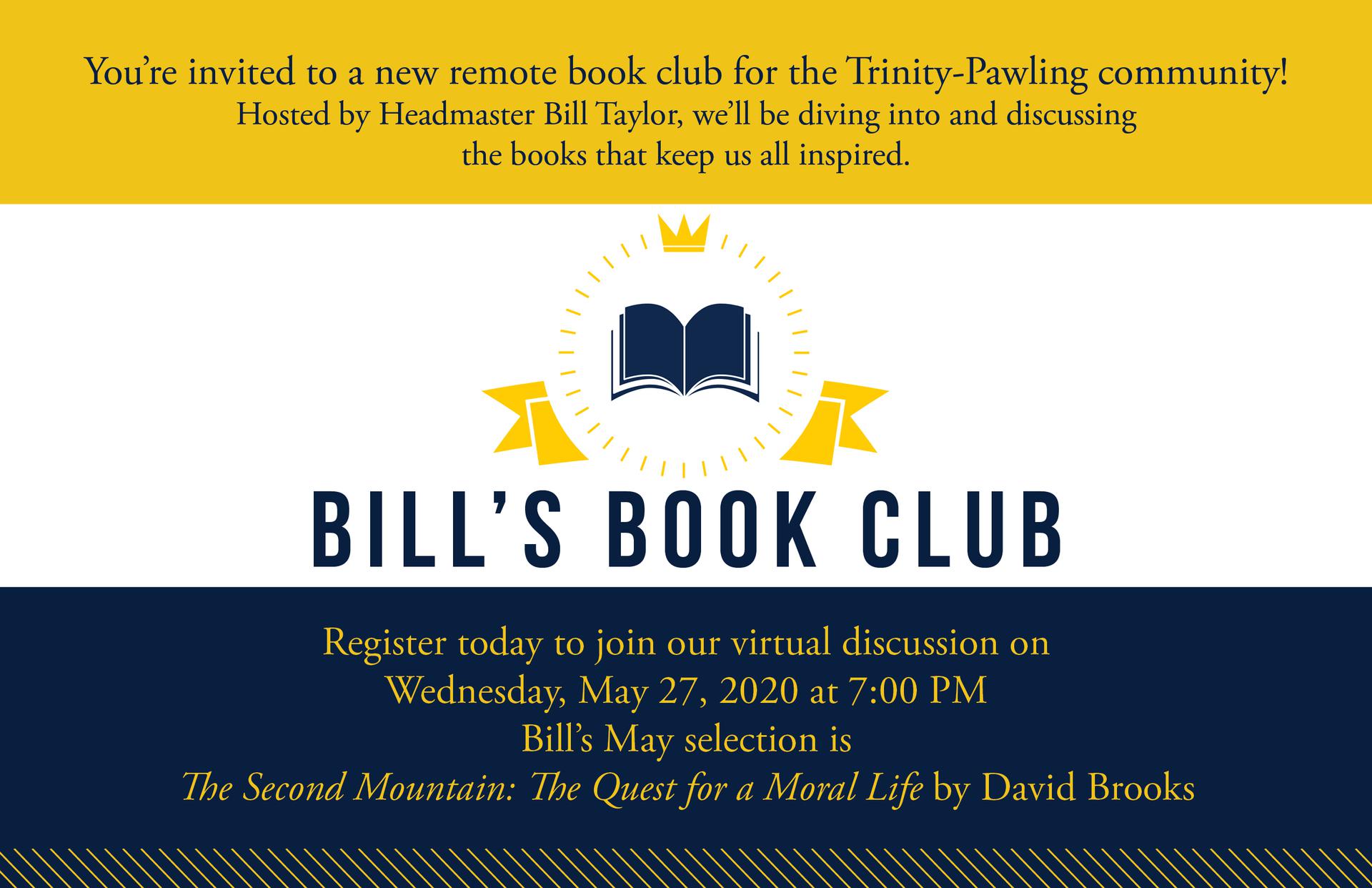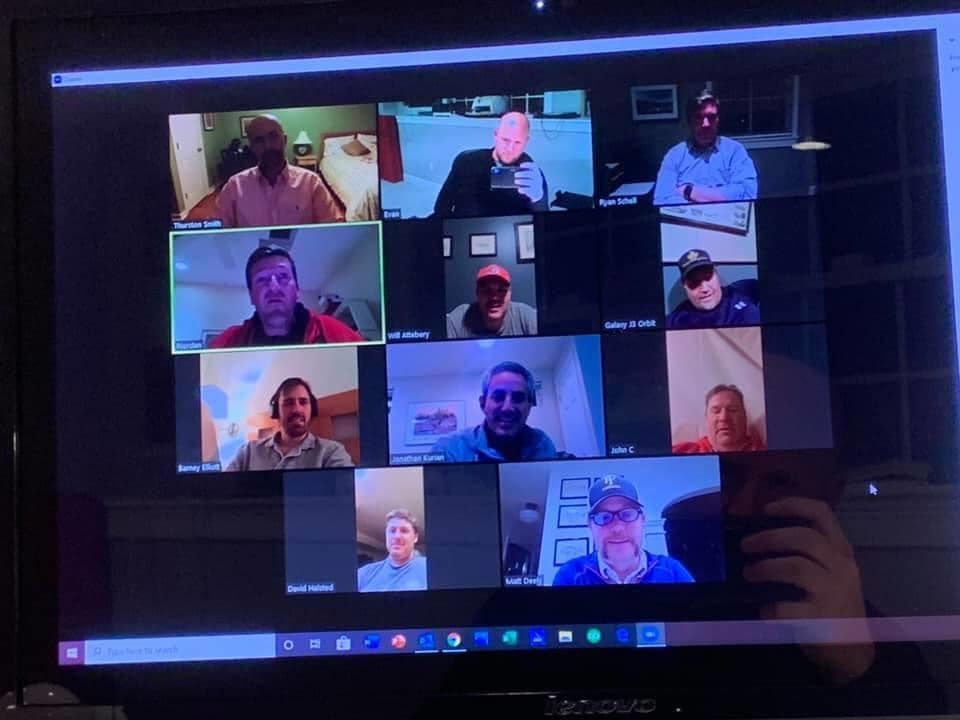 We can't wait to see and catch up with you in person when we are able.
Events are subject to change due to the evolving COVID-19 situation.
16th Annual Golf Outing
Date: July 29th, 2020 - Postponed
Morefar Back O' Beyond

Reunion and Homecoming Weekend 2020
Date: Friday October 2nd - Saturday October 3rd
Trinity-Pawling Campus

Boston Holiday Reception
Date: December 1st, 2020 at 6:00 PM
The Harvard Club
Hosted by Peggy and Phil Haughey '53

NYC Holiday Reception
Date: December 8th, 2020 at 6:00 PM
The Union Club
Hosted by Jean Doyen de Montaillou and Michael Kovner '58
Do you know a boy who would be a great fit for Trinity-Pawling? Our fall Admissions Open House will be held on October 12, 2020

As we close out this edition, we invite you to enjoy original music from students and faculty!
If you're feeling nostalgic for the T-P campus, try your hand at one or two (or three!) of these weekly puzzles from our Director of Student Activities Suzanne Najman.
Stay well, T-P alumni and we'll catch up soon!