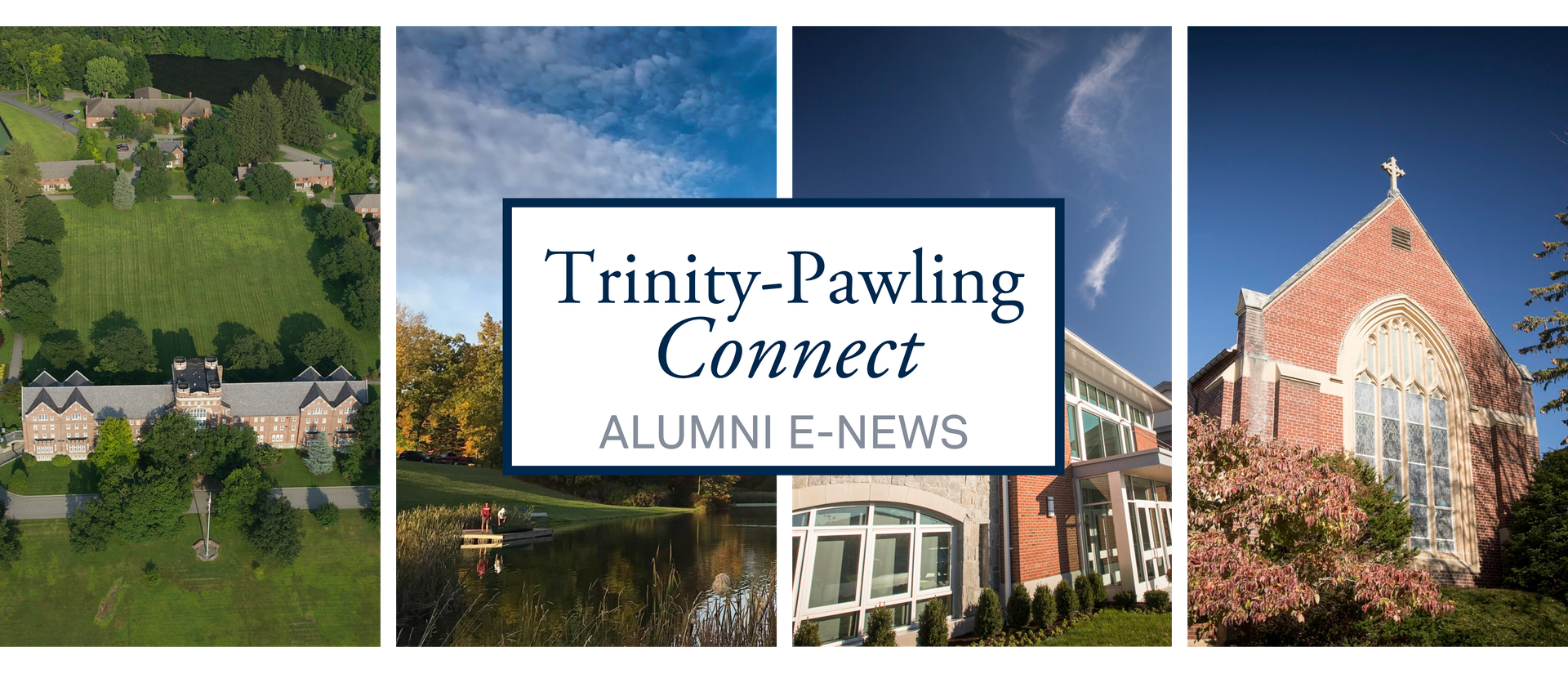 The New Year has kicked off, and campus is bustling once again. Students began learning remotely in early January and are now on campus and in the classroom. Everyone is glad to be back to work (and fun!) this Winter Term. While 2020 was a difficult year in so many ways, we are grateful for the silver linings, one of which is the incredible engagement and support of you, our dedicated alumni community. Read on to learn more about the months ahead at Trinity-Pawling and the ways you can get involved!

A Revised Winter Plan
In order to keep everyone safe and healthy, Trinity-Pawling will be a closed campus this winter. Day students are either boarding until Spring Break or learning remotely, which will reduce the amount of traffic coming to and from campus. As they did during the Fall Term, faculty teams are already planning fun activities for the students to enjoy during the weekends.
Here's to a healthy and productive Winter Term. Onward!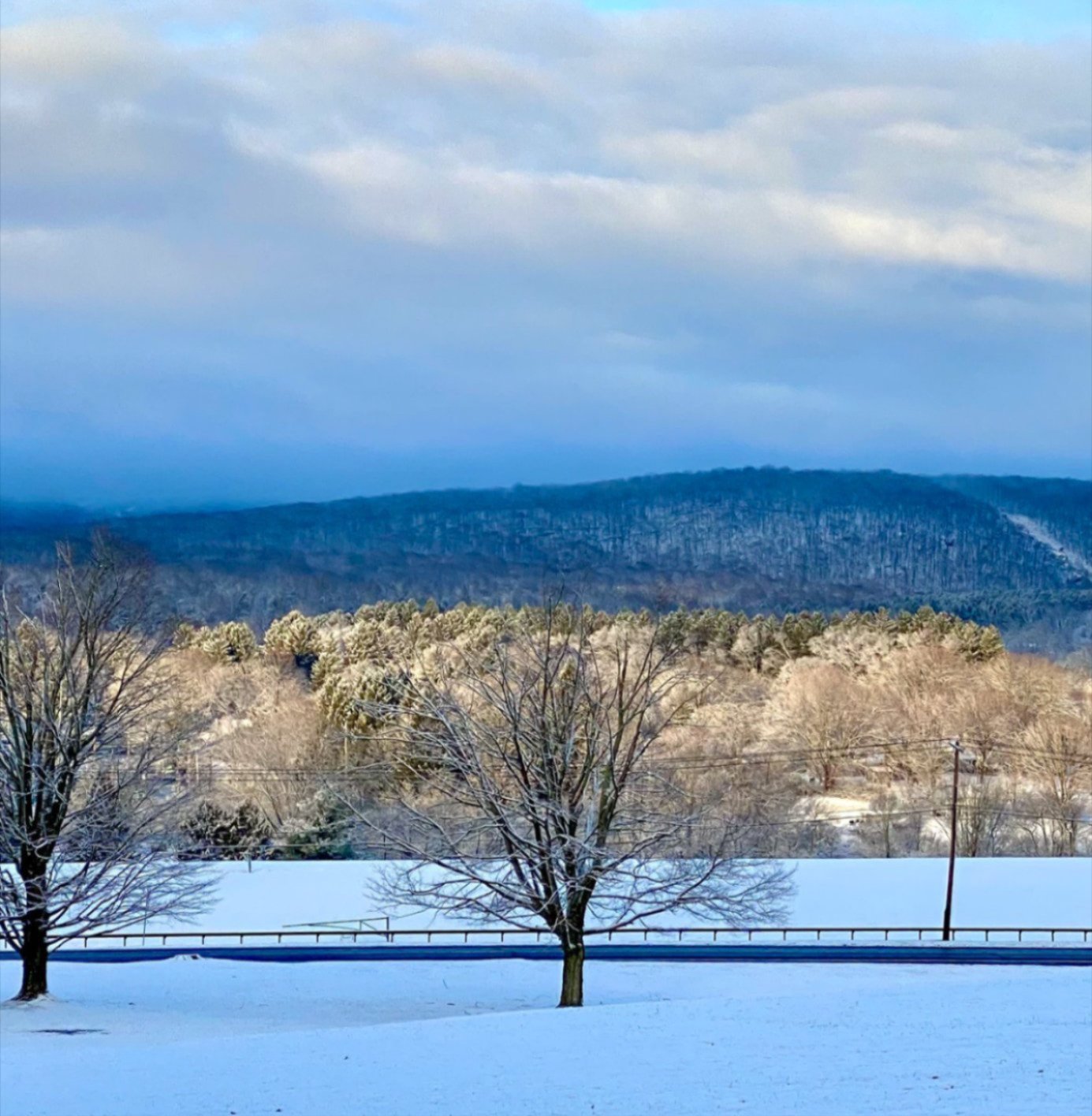 Wintersession at Trinity-Pawling
Wintersession, Trinity-Pawling's new 2.5 week winter experiential learning opportunity, was a huge success! During early December, students participated in Winter Projects and Global Collaborative Challenges, which ranged from studying the statistics of sports to creating a full-length radio drama to debating and presenting on critical global issues.
Learn more about the projects in this informational webinar and check out two spotlight projects in the "Just for Fun" section below!
Photo from the winter project War of the Worlds: A Radio Drama
Did you see this year's virtual Candlelight celebration video? Filled with joyful messages, video and photo imagery of past services, and even a student-produced virtual choir performance featuring students, faculty, staff, and parents, it is not to be missed!
Many thanks to Father Danny Lennox, digital media teacher Connie Rafferty, Director of Choral Music Mark Templeton, and students for creating this one-of-a-kind masterpiece.
P.S. Check out the last 7 minutes for meaningful (and some fun!) messages of hope from faculty and students.
A Show of Love for the Faculty
Faculty and staff worked around the clock this fall, ensuring students were safe, healthy, happy, and most importantly, learning both in-person and around the world. Trinity-Pawling parents couldn't be more grateful and showed their support and love in a wonderful Appreciation Week. The festivities included a beautiful holiday cookie spread, a virtual card, and an incredible handmade "punch board" activity where faculty and staff could punch-in to collect gift cards and scratch-off lottery tickets. In a sweet surprise, science teacher Suzanne Najman even donated some of her lottery winnings back to the Trinity-Pawling Fund!
It was a special, celebratory week on campus. Well-deserved, Trinity-Pawling community!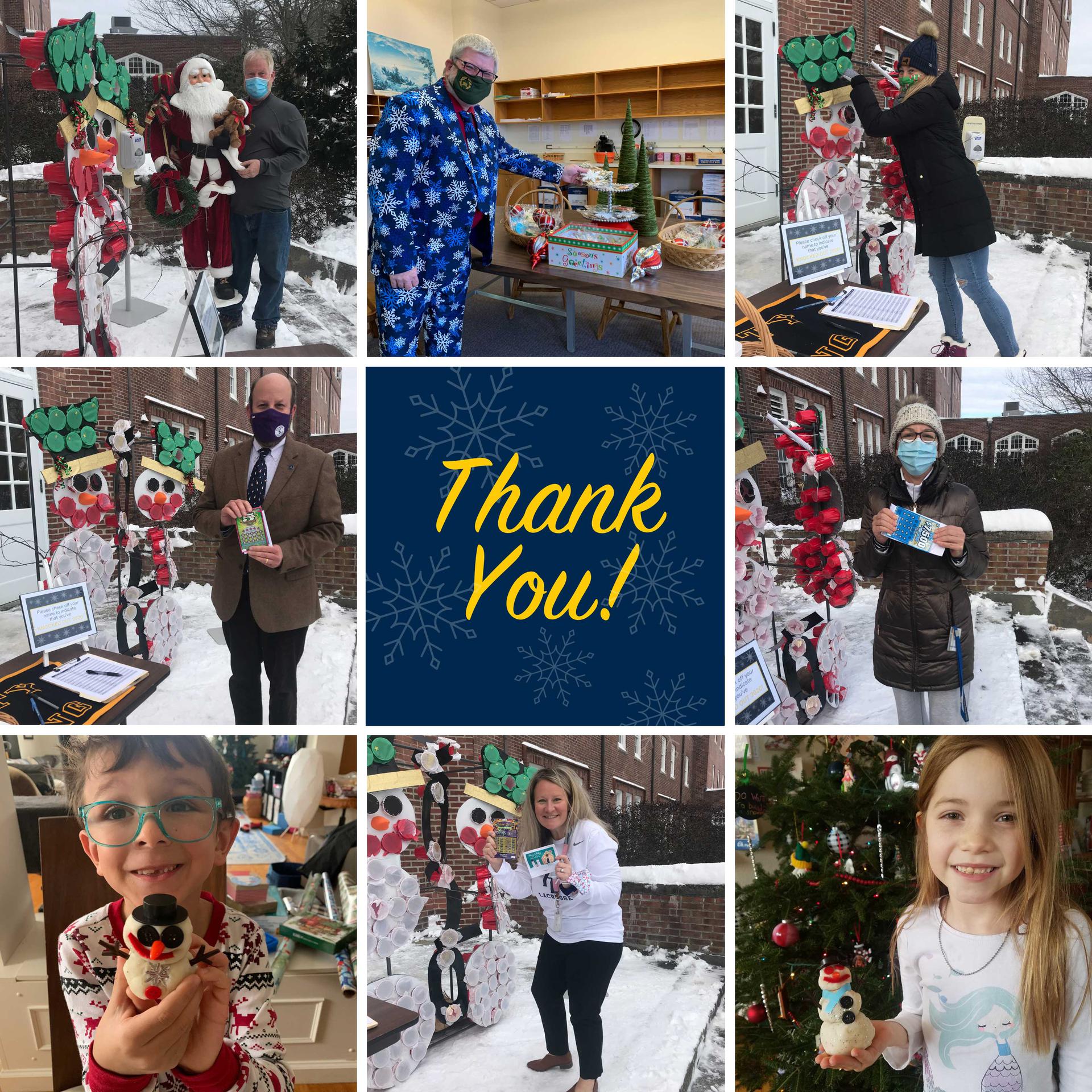 Don't Miss These Upcoming Pride Perspectives Webinars!

Young Alumni Career Panel
Wednesday, February 3 - 7:00 PM (EST)
Tune in to hear from and network with fellow young alumni who will share details about their careers in a variety of industries. Moderated by Slade Mead.
Theater Arts at Trinity-Pawling
Wednesday, February 10 - 7:00 PM (EST)
Join Theater Director Kent Burnham and Trinity-Pawling alumni for a talk about the benefits of theater education!
Career Insights
Wednesday, February 17 - 7:00 PM (EST)
Hear from established alumni about their paths and experiences in various careers.
Bill's Book Club 📚
Wednesday, February 24 - 7:00 PM (EST)
Join Headmaster Bill Taylor for his remote book club to discuss the books that keep the Trinity-Pawling community inspired. This month Bill Taylor and Amy Foster will co-host a conversation about Talking to Strangers by Malcolm Gladwell.
Winter Term Wrap-Up
Wednesday, March 3 - 7:00 PM (EST)
Hear the latest updates during a State of the School with Headmaster Bill Taylor and Board President Erik Olstein '86, P'11,'14,'17.
Coffee with Ned ☕️
Wednesday, March 10 - 7:00 PM (EST)
Featuring renowned artist Stephen Hannock '69.
DEADLINE EXTENDED -
Last Call for Class Notes!
We want to hear from you! Submit your news, stories, photos, and more by January 30, 2021 here on our website or email alumni@trinitypawling.org so that we can share your updates in our Spring Magazine.
Love to connect with classmates? Interested in helping to keep the school informed on everyone? Become a Class Correspondent! Email alumni@trinitypawling.org or visit our website for more info.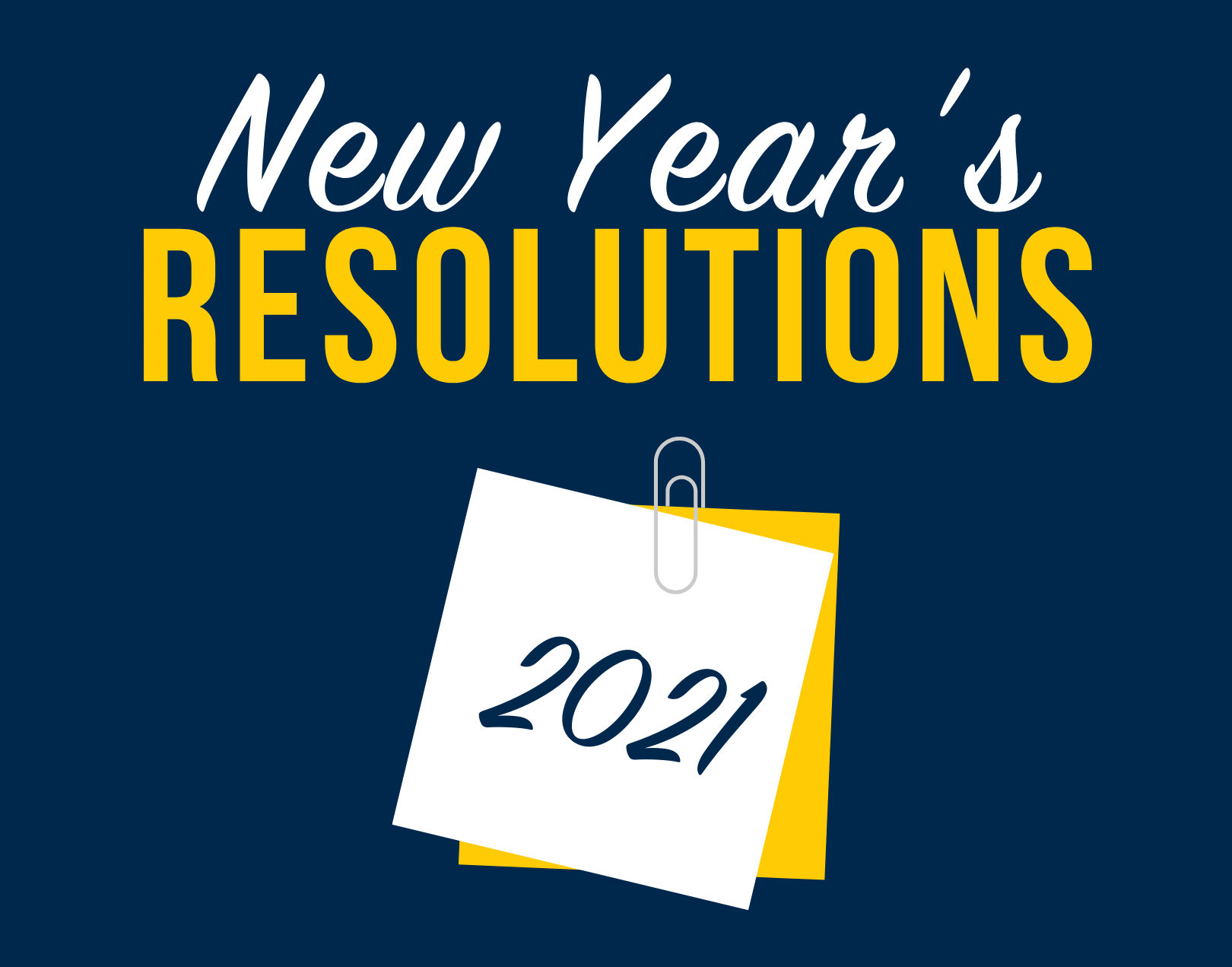 Resolution #1:
Get Involved at Trinity-Pawling!
Honoring Beloved Teachers
With a few revered and long-time faculty members retiring over the course of a year, it is a bittersweet time at Trinity-Pawling. Ned Reade completes his service as Artist-in-Residence this summer after retiring from 45 years of teaching and coaching in June 2020; Debbie and Dave Coratti P'08 will say goodbye in June 2021 after 40 dedicated years at the School; and Bill Casson is heading to Florida following 20 years of coaching and serving in the Office of Admissions
We are grateful for them and their years of dedicated service to Trinity-Pawling. Did you know that you can celebrate their hard work, commitment, and impact on the School (and on you!) by making a gift in their honor this year? View this page for more details and to share a shoutout or message of thanks, and contribute on our giving page, noting that your gift is "In Honor Of" Ned Reade, Debbie and Dave Coratti, or Bill Casson.
We extend a heartfelt thank you to these inspiring educators for all they have done, and we thank you, alumni, for your continued support of Trinity-Pawling!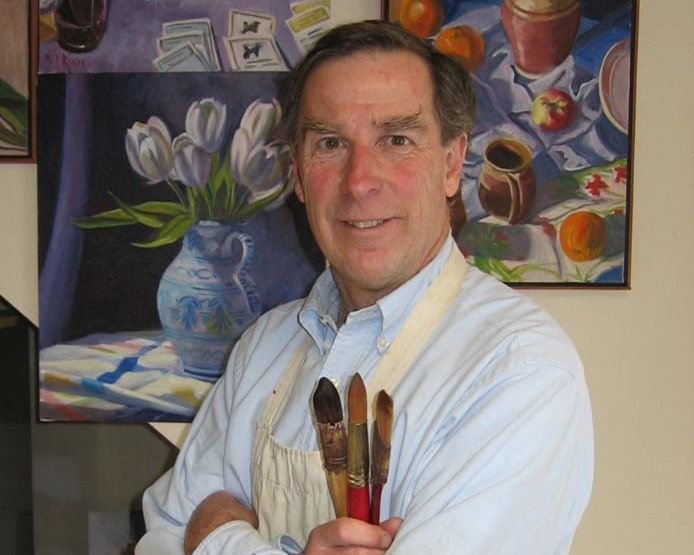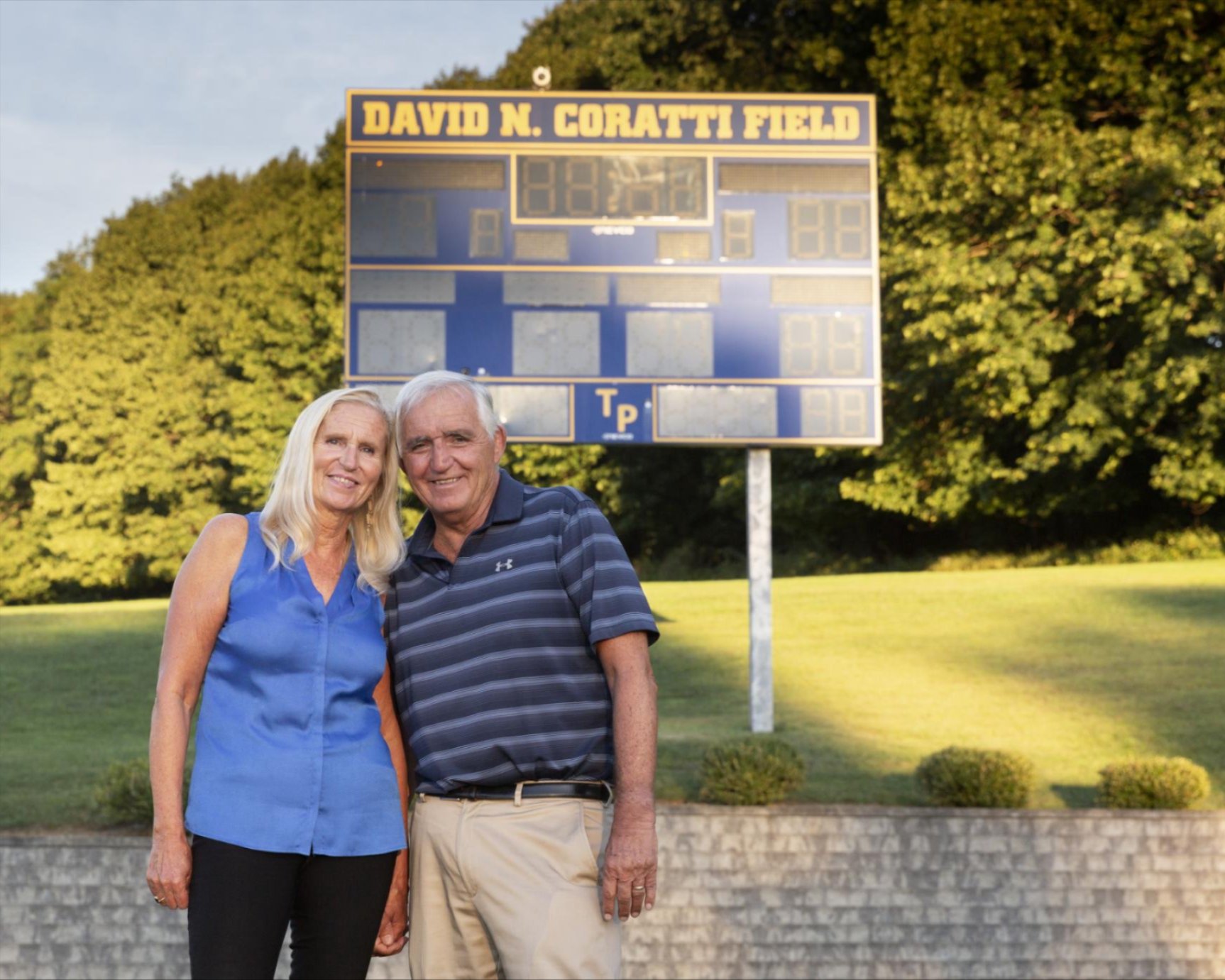 Debbie and Dave Coratti P'08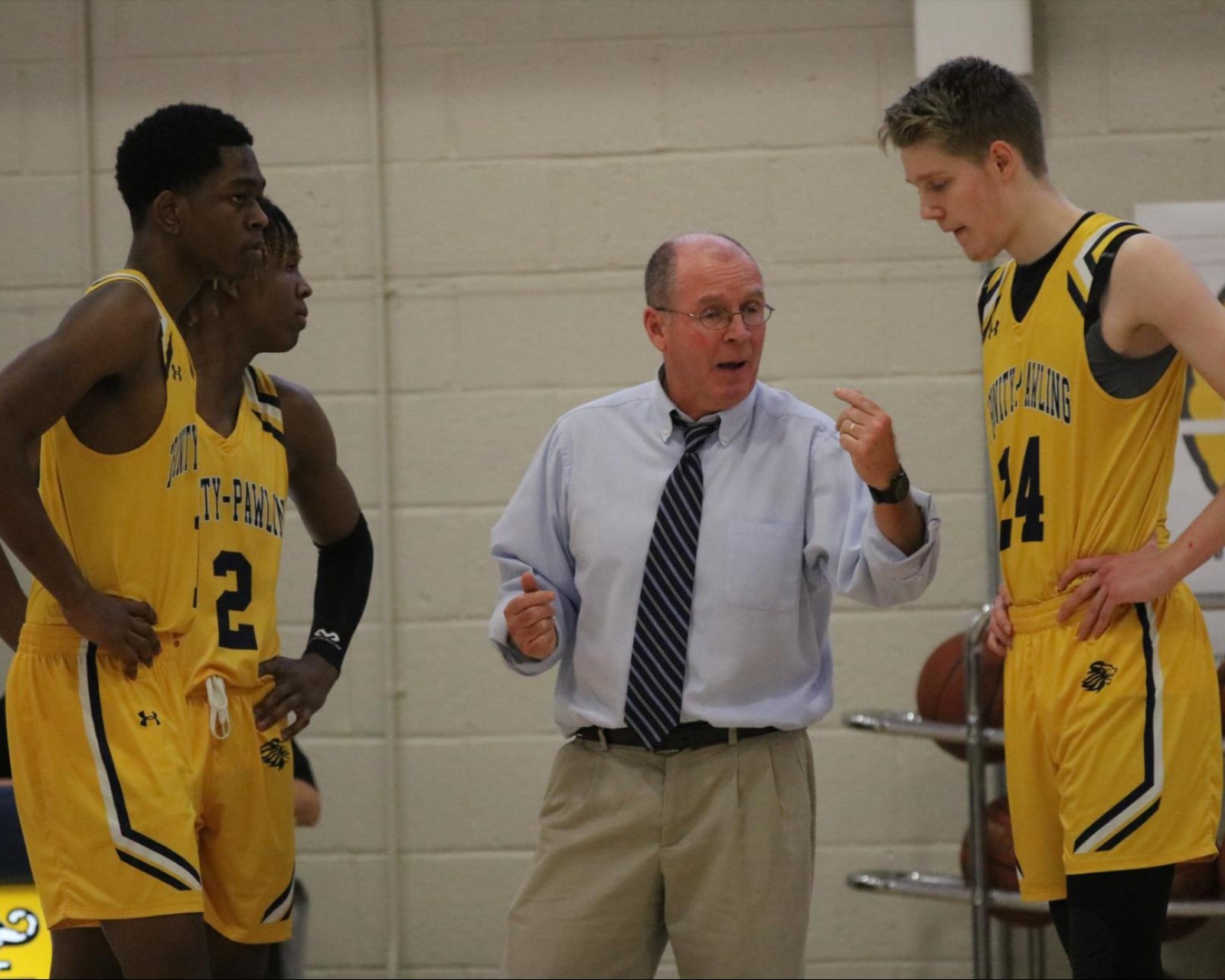 Winter Sports Update
While the Founders League has cancelled interscholastic league competition for the Winter Term, Trinity-Pawling will continue athletic practices and a strength and conditioning program as it did during the Fall Term.
In November, the basketball team even held a couple of exciting intrasquad scrimmages on Hubbard Court. You can watch the livestream replays here on our website!
Are You Ready for Hubbard Hoops 2021? 🏀
We're holding out hope that there will be a basketball championship, and looking forward to the return of our popular Hubbard Hoops bracket competition! Stay tuned for more details and the sign-up link.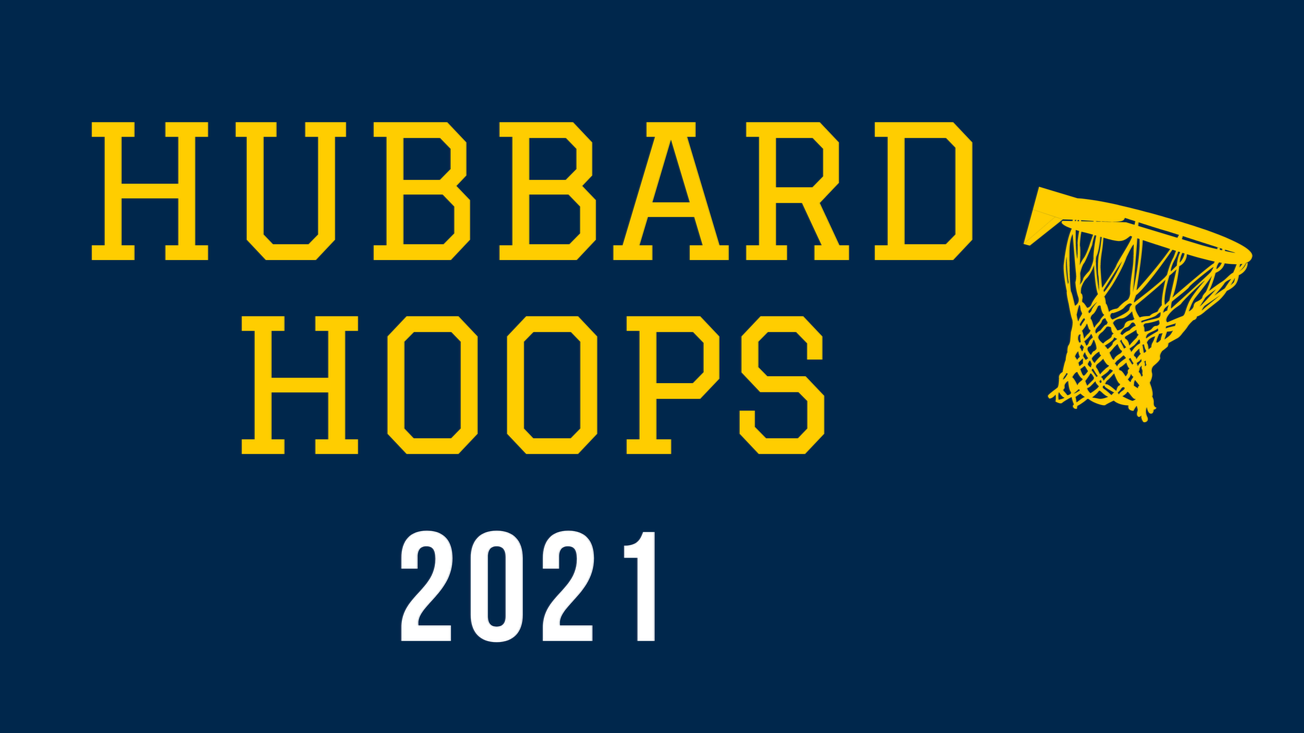 Missing Campus? Go for a Virtual Tour!
Trinity-Pawling recently published a virtual campus tour on our website, allowing prospective families (and you!) to "see" the School, even while in-person visits aren't possible. Check it out!
Who Are Those Masked Faculty Members?
(Double-Points!)
Do you know who these bikers are? Quick clue: an alum and a favorite coach may be involved! With double points for this double-feature, you will win some extra-special Trinity-Pawling swag.
Email your answer to info@trinitypawling.org. The first to answer correctly WINS!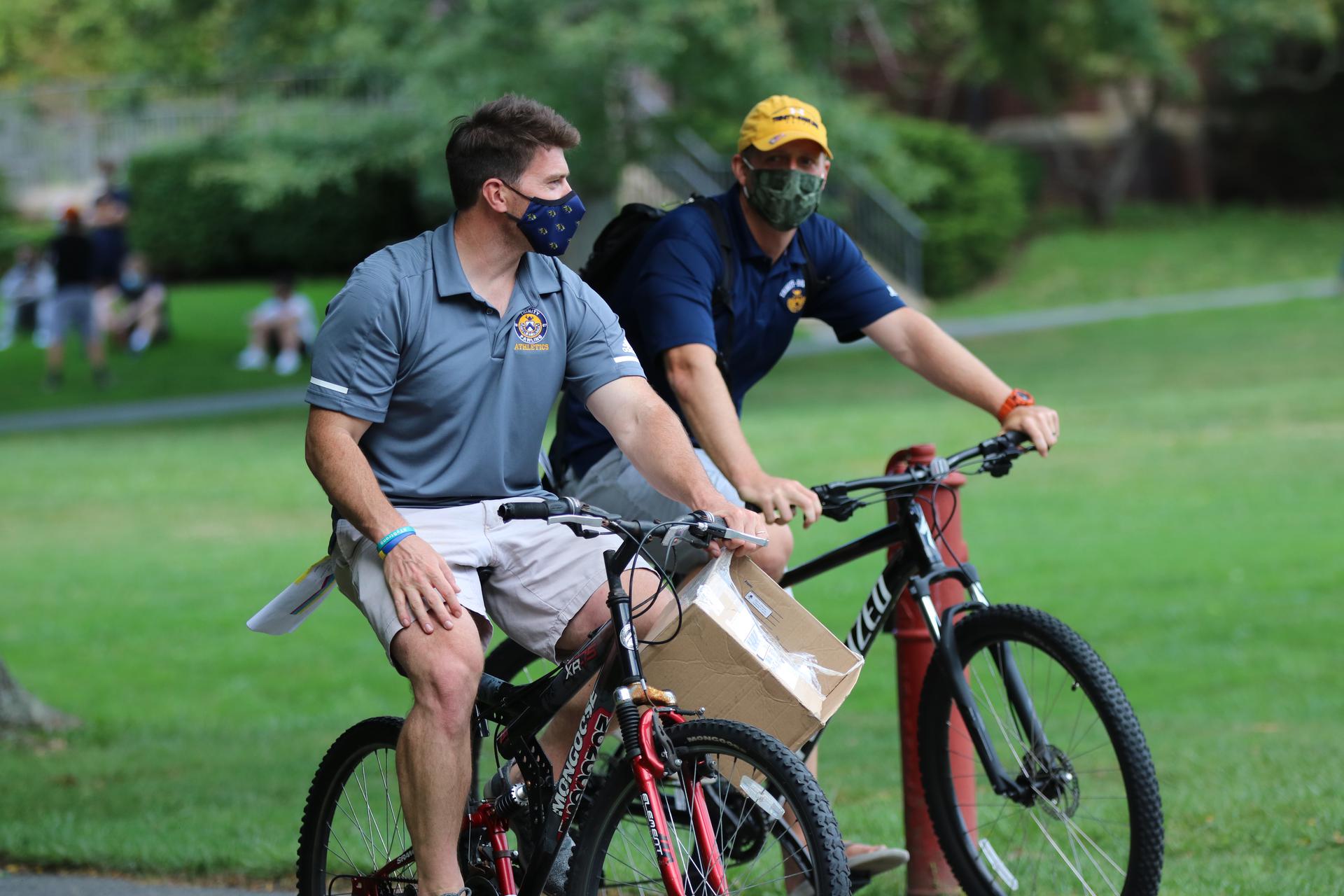 Reality or Fiction?
Arts Department Chair and Director of Theater Arts Kent Burnham and Director of Instrumental Music Chris Kelsey advised the remote Winter Project entitled "War of the Worlds: A Radio Broadcast." The collaboration brought students back to 1938, when H.G. Wells' novel was produced as a radio drama by Orson Welles and dubbed "the play that shocked the nation!" For their project, students worked together to recreate the radio play in the style of the era.
Solomon Hess '20 joined the actors, and Ned Reade and Slade Mead made guest appearances as well. Tune in on Soundcloud to hear the full radio play!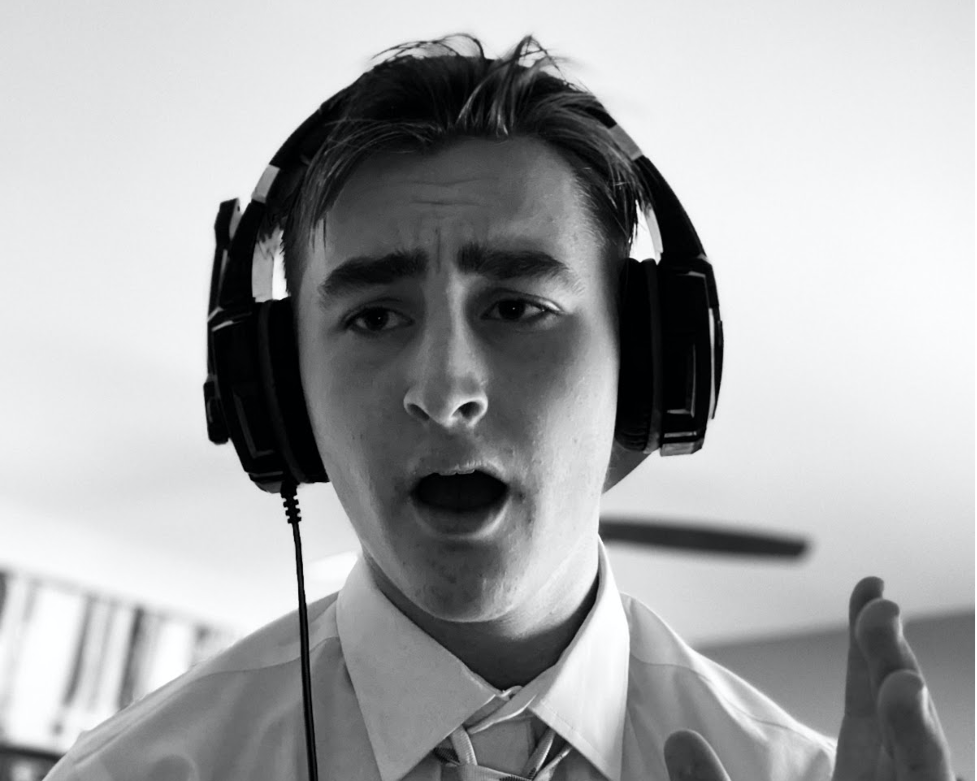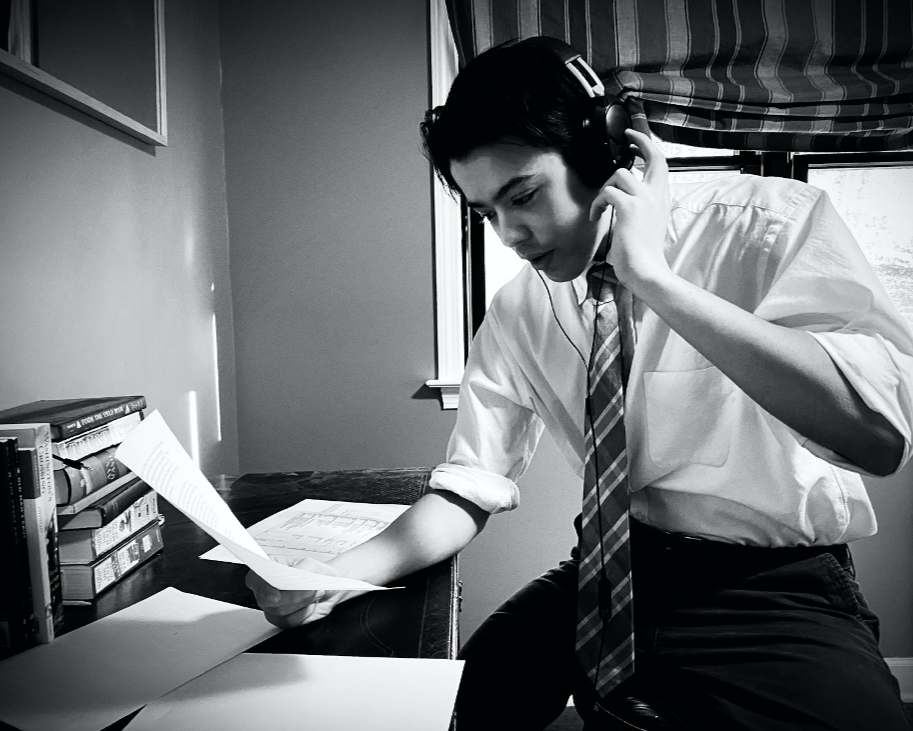 Need a Few Recipes for 2021?
As part of another Winter Project, titled Palates from our Past, a group of students designed and produced their very own virtual cookbook, featuring family recipes from all over the world. Yum!
Shop the Latest Gear for the New Year!
Visit the School Store to restock your wardrobe with Trinity-Pawling gear for 2021, including jackets, sweatshirts, masks, and more!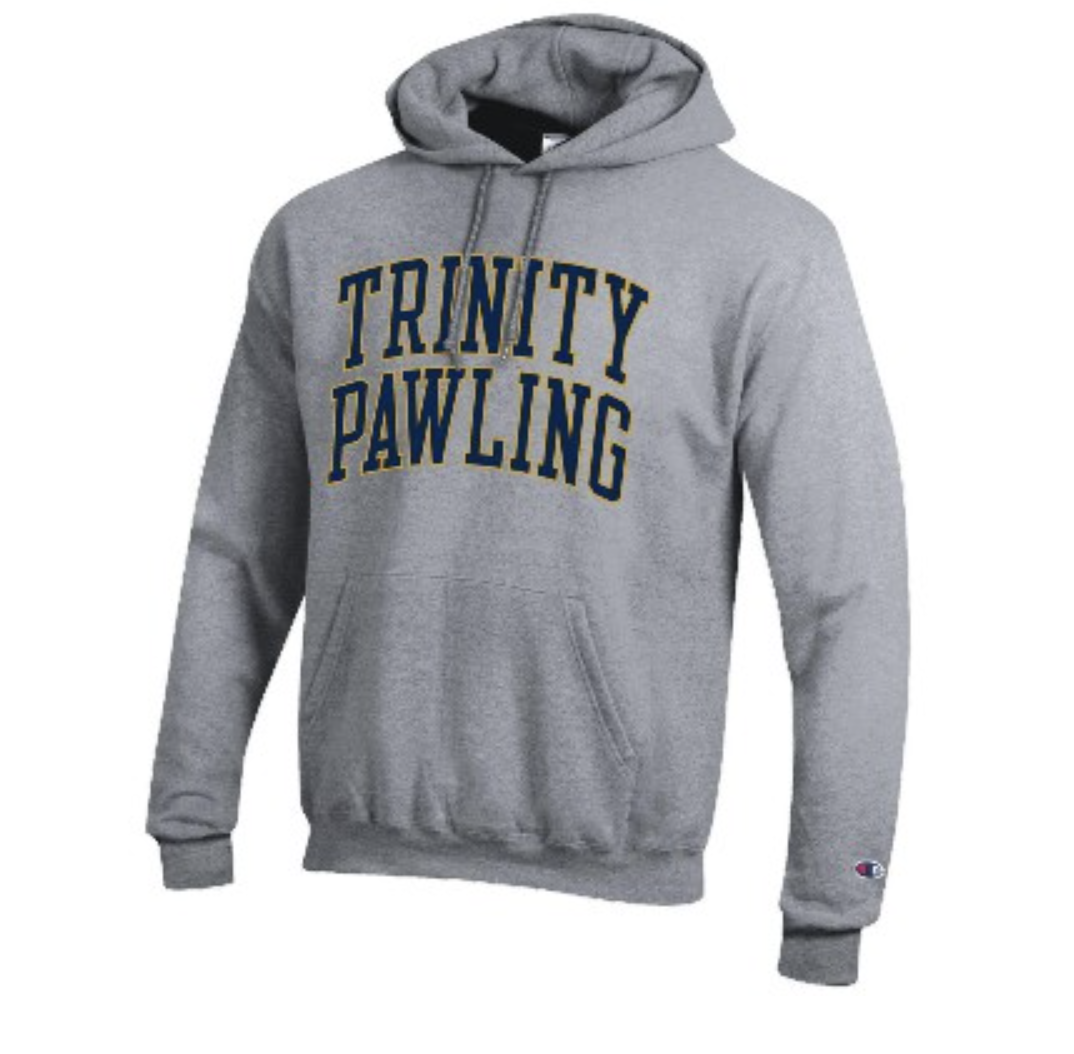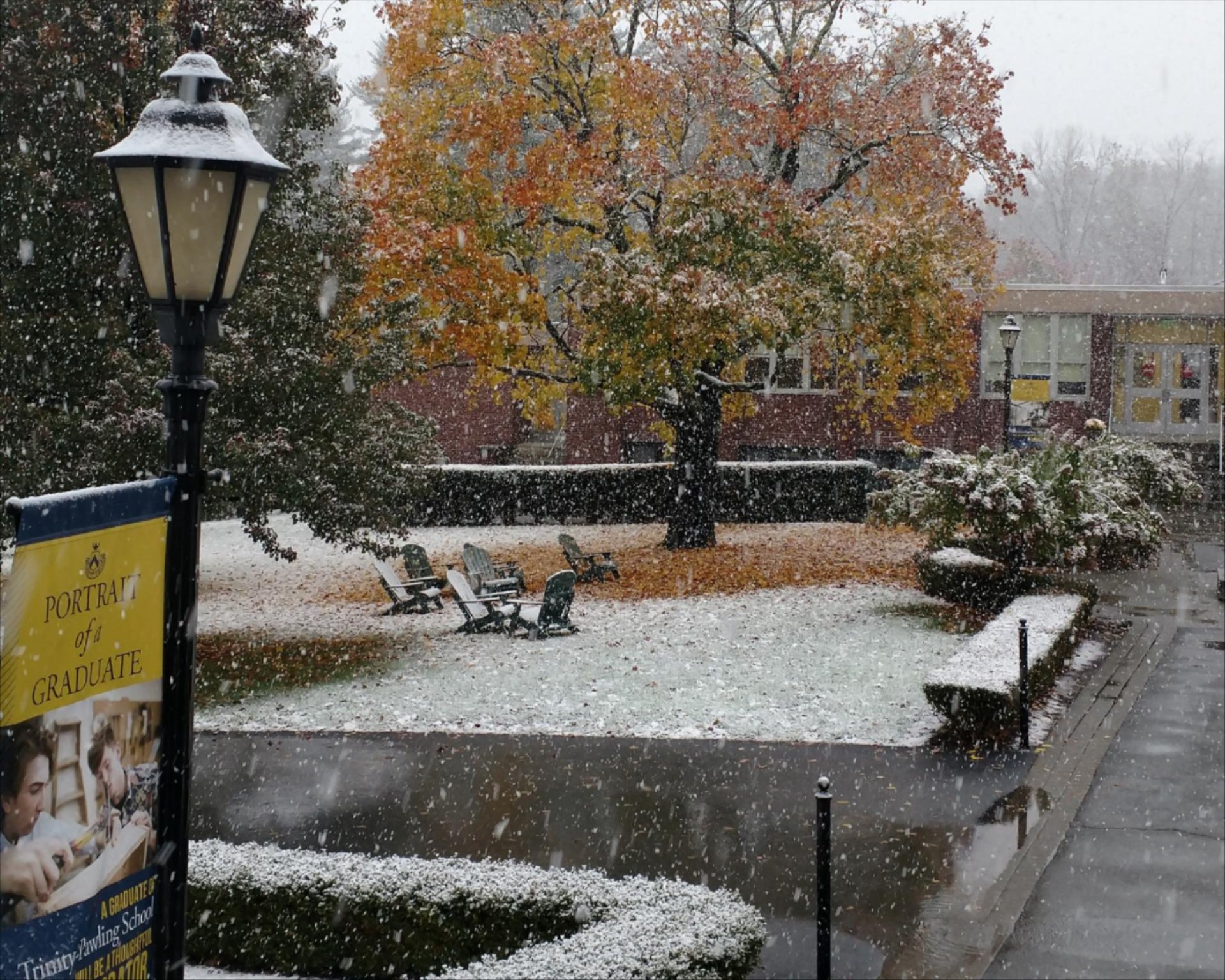 Until Next Time!
From all of us at Trinity-Pawling, we wish you the very best for a happy and healthy New Year. Here's to a 2021 filled with more gatherings, connections, and joy!