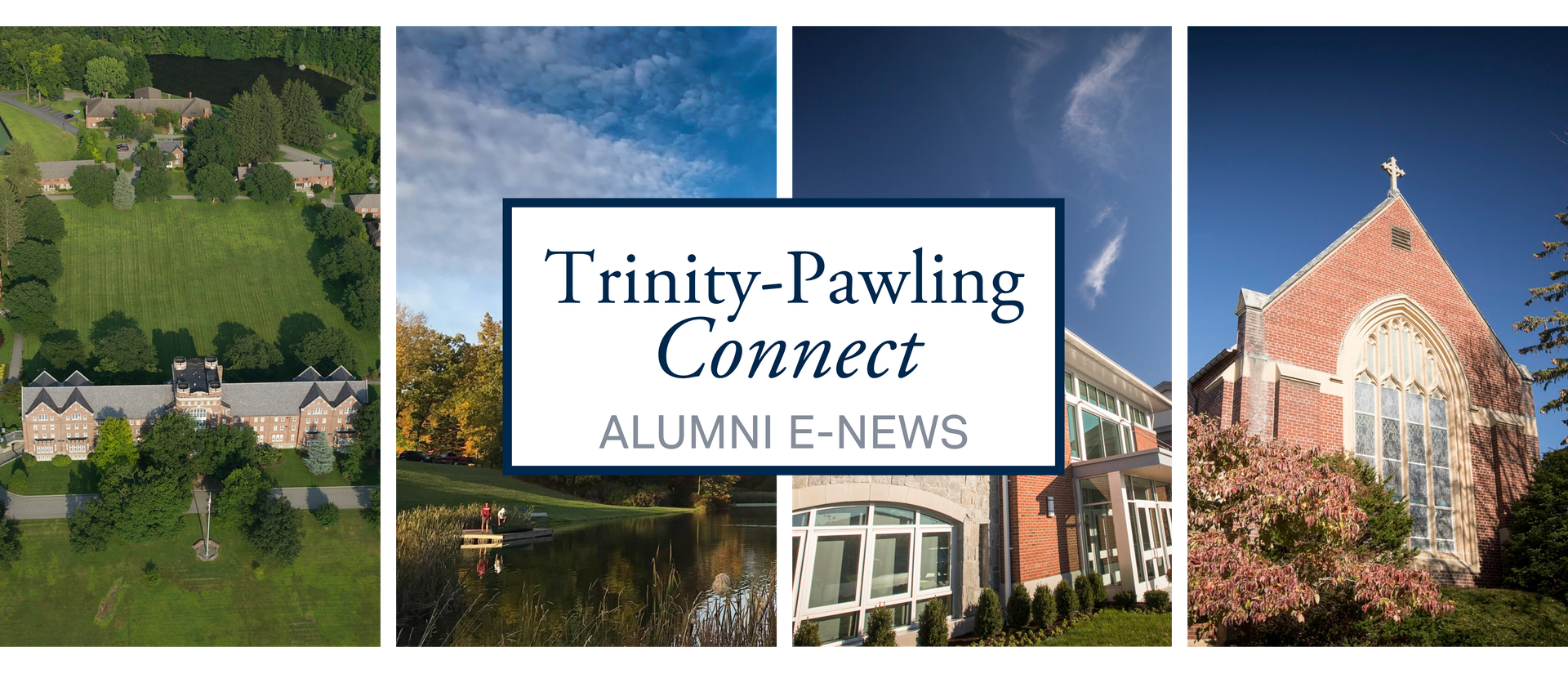 With the Winter Term behind us and warmer temperatures melting the campus snow, we're looking forward to all of the traditional and fun activities that the spring brings to Trinity-Pawling. Students and faculty are currently enjoying a well-deserved Spring Break and when they return, the milder temperatures will allow for more outside activities and hopefully some more COVID-conscious athletic competition. We're planning a few fun virtual events for our alumni too. Read on to learn more!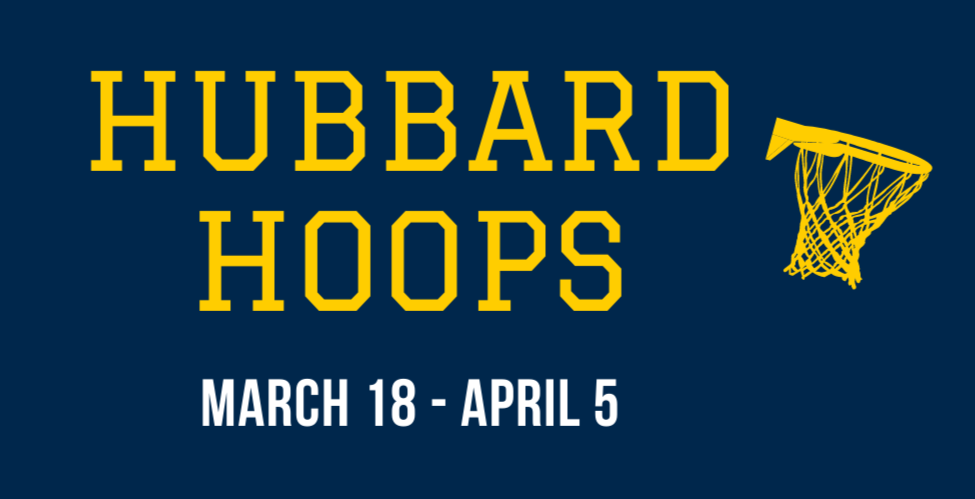 March Madness is Upon Us!🏀
Our alumni bracket competition, Hubbard Hoops, returns again this year, after a 1-year hiatus due to COVID. Look for a separate email on Monday, March 15 with information to sign up and participate. As always, the winner will score some cool Trinity-Pawling swag! For more information, please reach out to alumni@trinitypawling.org.
Save The Date!
One Day for Trinity-Pawling
Mark your calendars for this year's community-wide Giving Day, One Day for Trinity-Pawling! In these extraordinary times, we will be honoring Trinity-Pawling heroes from across the decades. Make a gift in honor of your own Trinity-Pawling Hero - a faculty or staff member, coach, dorm parent, roommate, or friend - and share how they made a difference in your life.
We'll celebrate them collectively after the event, and we'll celebrate YOU for your generous and continued support of the School!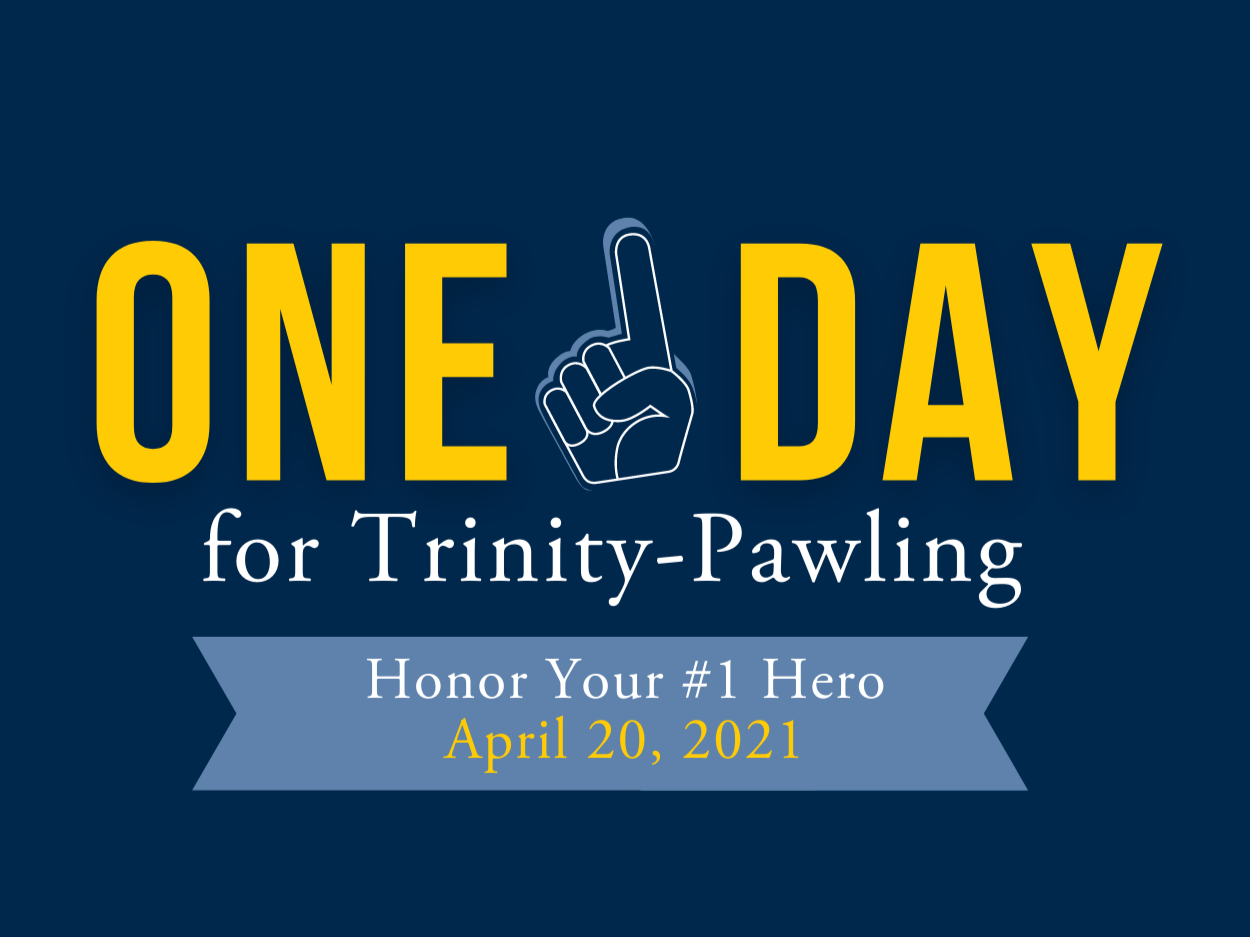 Upcoming Pride Perspectives Webinars! 🗓️
Conversations with the Community
Finance Industry Webinar
Wednesday, April 7, 2021
7:00 PM (EDT)
Music Industry Conversation
Wednesday, April 28, 2021
7:00 PM (EDT)
Film Industry
Insights
Wednesday, May 12, 2021
7:00 PM (EDT)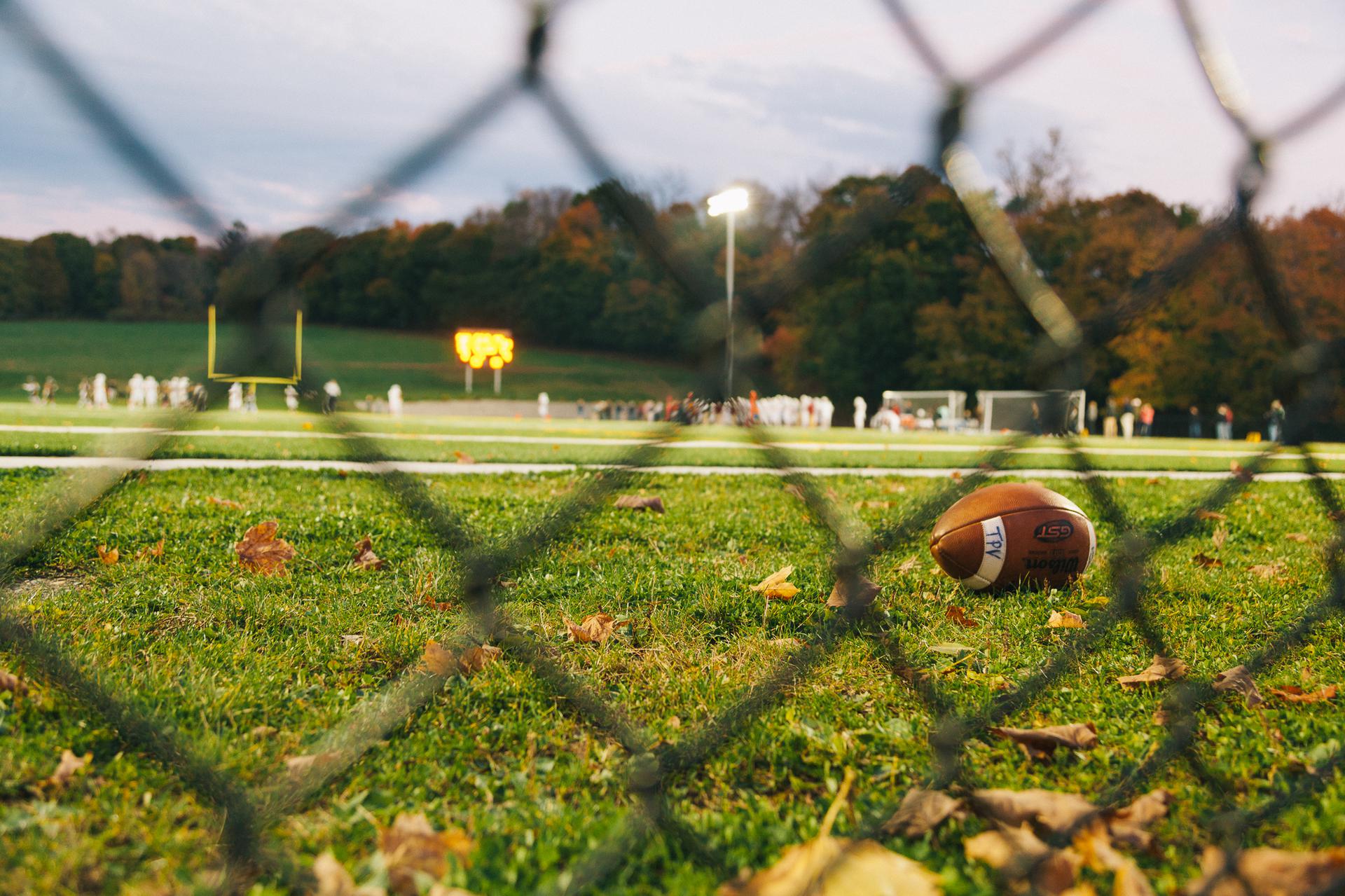 Homecoming and Reunion 2021
Date Change!
Please note: The date has changed for this year's Homecoming and Reunion Weekend. Mark your calendars now for October 22-23, 2021!
Check the website for updates.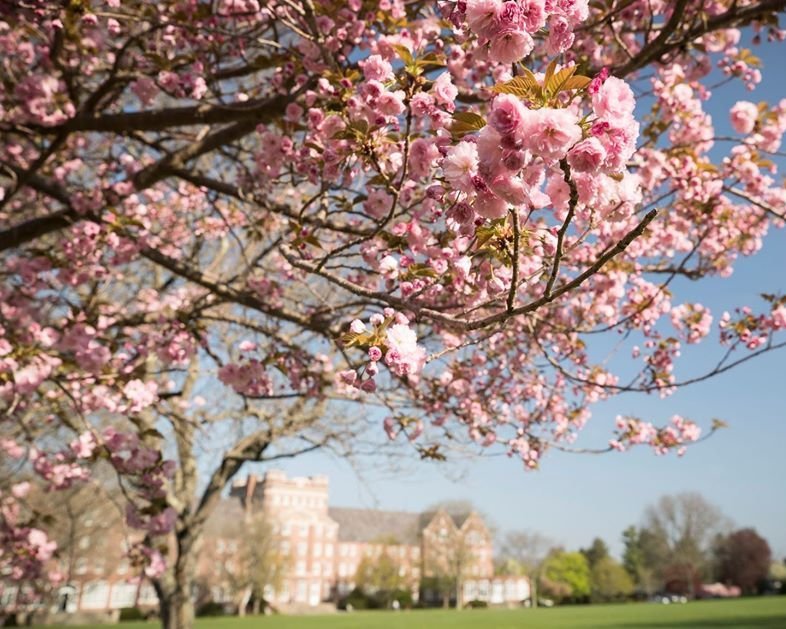 Looking Ahead: Spring Term
Trinity-Pawling plans to return to its fall model during the Spring Term. Day Students will commute each day and all students, faculty, and staff will be tested weekly.
We applaud all of our community members for their vigilance and dedication to upholding critical safety protocols on campus this year. Their commitment to the common good has enabled important in-person learning, athletic practices, and clubs to continue. Onward!
Welcome to the Pride!
It's Acceptance Week! On Wednesday, March 10th, the Admissions Office sent out acceptance packages to new students all over the world. The distinctively-branded boxes included enrollment information, personalized notes, and lots of fun T-P swag. Eighteen states and 7 countries were represented in the admissions pool this year.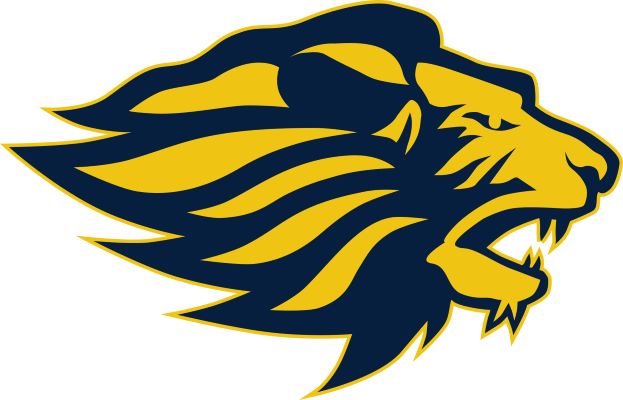 Honoring Black History Month
Last month, Trinity-Pawling celebrated Black History Month in a number of ways. Director of Diversity and Inclusion Sam Clougher shared daily emails highlighting well-known (and some very important but not-as-well-known) African Americans and their incredible contributions. Mr. Clougher also hosted weekend pizza and movie events throughout the month, featuring Creed, Black Panther, Judas and the Black Messiah, as well as the play Pipeline.
"The month serves as a time to both recognize that Black history is American history but also to take stock of important moments in our past that have been ignored, forgotten, or otherwise pushed aside. Our activities allowed us to give the boys a chance to air their concerns, joys, thoughts, and emotions."
- Sam Clougher, Director of Equity and Inclusion
Winter State of the School
On Wednesday, March 3rd, Headmaster Bill Taylor and Board President Erik Olstein '86, P'11,'14,'17 hosted a Winter State of the School presentation, sharing campus news and plans for the Spring Term.
Even in these challenging times, the State of the School is strong! Watch the full webinar recording here on our YouTube channel.
Playwriting Workshop Series at Trinity-Pawling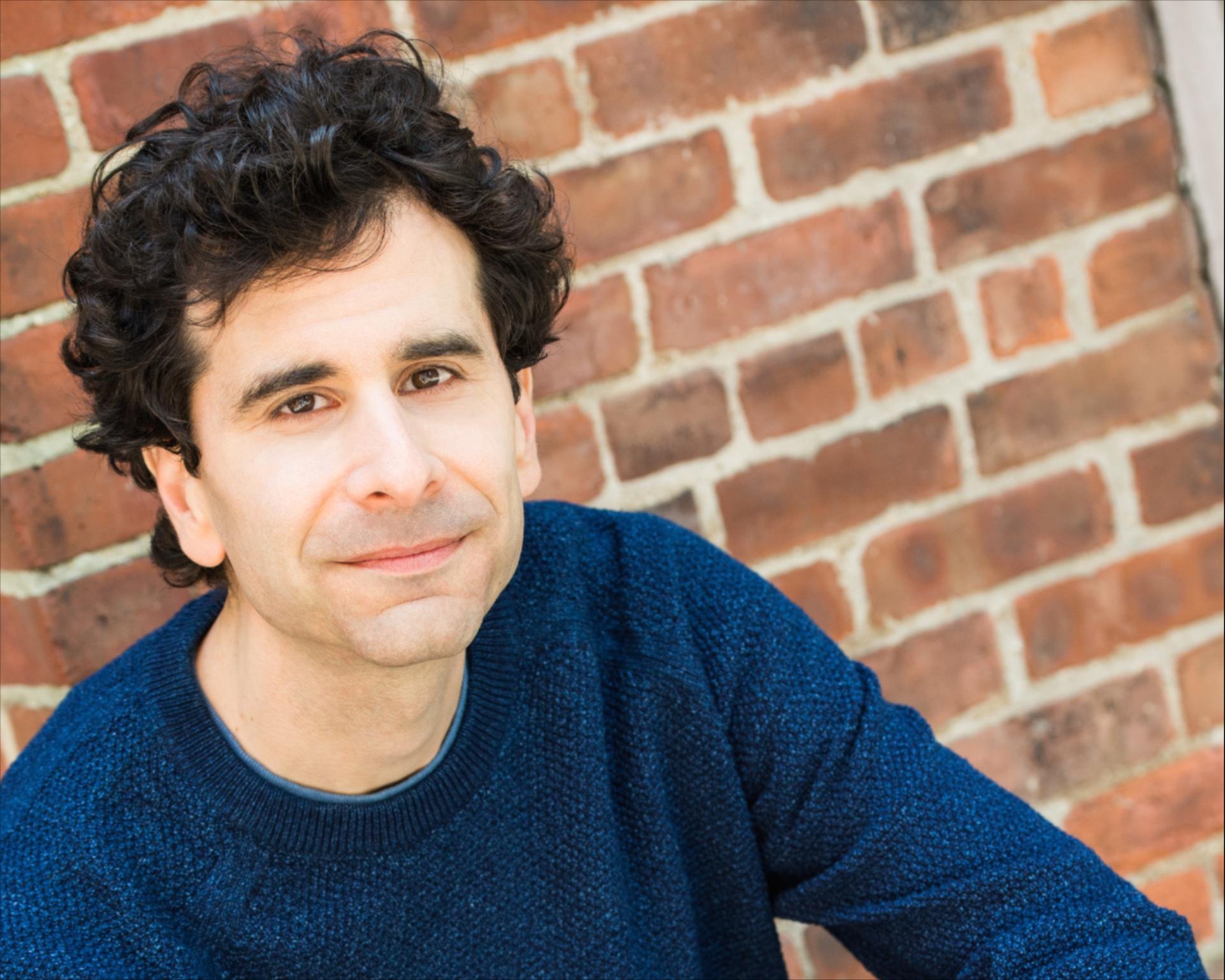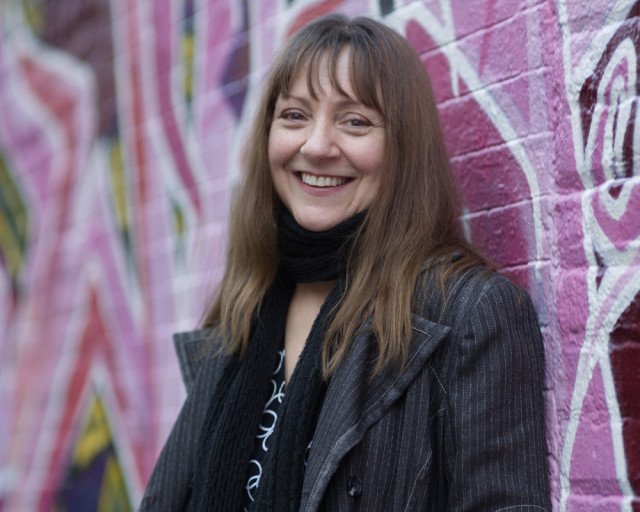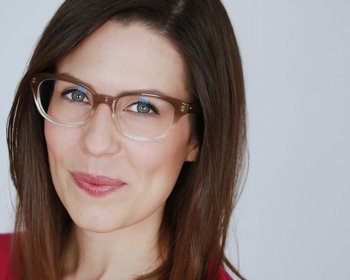 Chair of the Arts Department and Theater Director Kent Burnham recently hosted a series of virtual playwriting workshops for students, faculty, peer schools, and the extended Trinity-Pawling community. We had the privilege of welcoming writer and actor John Cariani (author of Almost, Maine, LOVE/SICK, and Last Gas), Liz Duffy Adams (author of Or, A Fabulous Beast, The Reckless Ruthless, and The Listener), and Lauren Gunderson (America's most produced playwright since 2015!). In each workshop, the industry professionals shared their writing insights, tips, and tricks, as well as workshop exercises for the group of aspiring writers. If you would like to join any of these meetings in the future, let us know!
Sharing Advice and Experience
An Inspiring Chapel Talk by a Young Alum
Graduate and former prefect Danny Csaszar '20 recently gave an uplifting Chapel Talk about embracing challenges, taking risks, and the power of positive thinking. Incorporating his usual humor and wit, Danny shared his story about changing course in his college career.
We're grateful to Danny for offering his insights with the Trinity-Pawling community and wish him all the best at Albany College of Pharmacy and Health Sciences.
"I'm here to tell you today that it's okay to fail once in a while. Life is full of challenges, and if there's one thing I learned from my time at T-P, it's to use the support system that is there for you. To quote John Donne, 'no man is an island.' So take a risk, embrace change, and know that the Trinity-Pawling brotherhood is there for you every step of the way."
- Danny Csaszar '20
In Case You Missed It!
Check out these three recent Pride Perspective webinars featuring your fellow alumni!
Featuring AJ Beckwith '14; Chris DeMaria '14; Keegan Flynn '10; Chris Hattar '14; Jay Hooper '12; Jimmy Lee '14; Taylor Maury '06; Nick Yawman '14; and Jacques Zelnik '11.
Moderated by Co-Director of College Counseling Slade Mead and science teacher and athletic trainer Emily Tucci.
Theater Arts at Trinity-Pawling
Featuring Richard Bolding '20, Solomon Hess '20, Nate Tanner '18, and Joey Teresi '16. Moderated by Director of Admission JP Burlington '95 and Chair of the Arts Department/Theater Director Kent Burnham.
Featuring Chris Ambrose '80, Micah Chase '84, Brad Maiorino '88, Joe McElligott '02, Osei Mevs '94, and Cal Smith '87. Moderated by Headmaster Bill Taylor.

Let's Play The Name Game...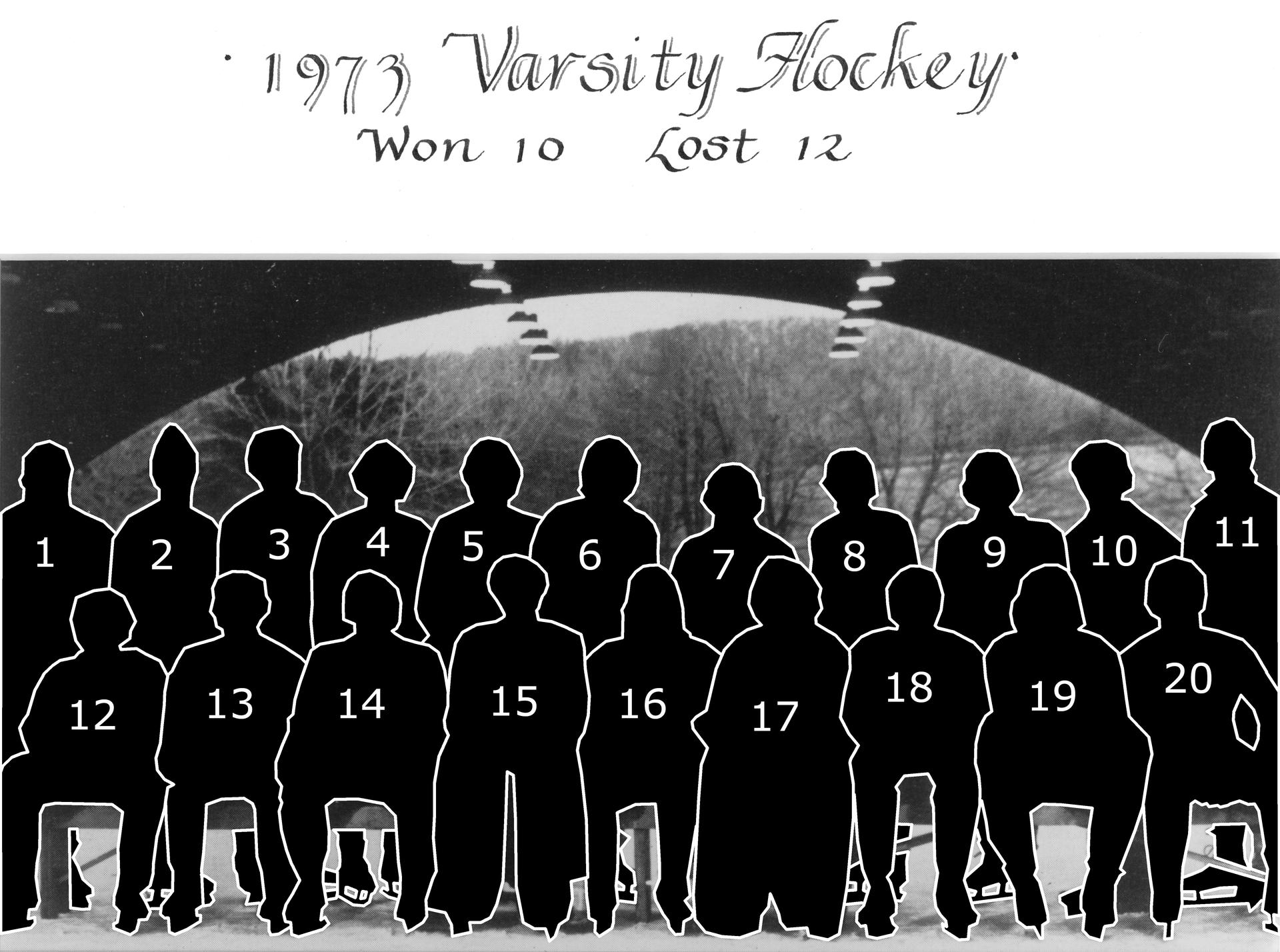 Trinity-Pawling alumni, we need your help!
We're in the process of digitizing all of our historic athletic team information and are missing the names of some teammates. Can you identify members of the 1973 Varsity Hockey Team, and also the 1973 Ski Team?
Please reach out to Gardiner Library and Makerspace Facilitator Bob Reilly with any information you have. We'll share more of these over the coming weeks. Thank you for your help!
Spring Sports at Trinity-Pawling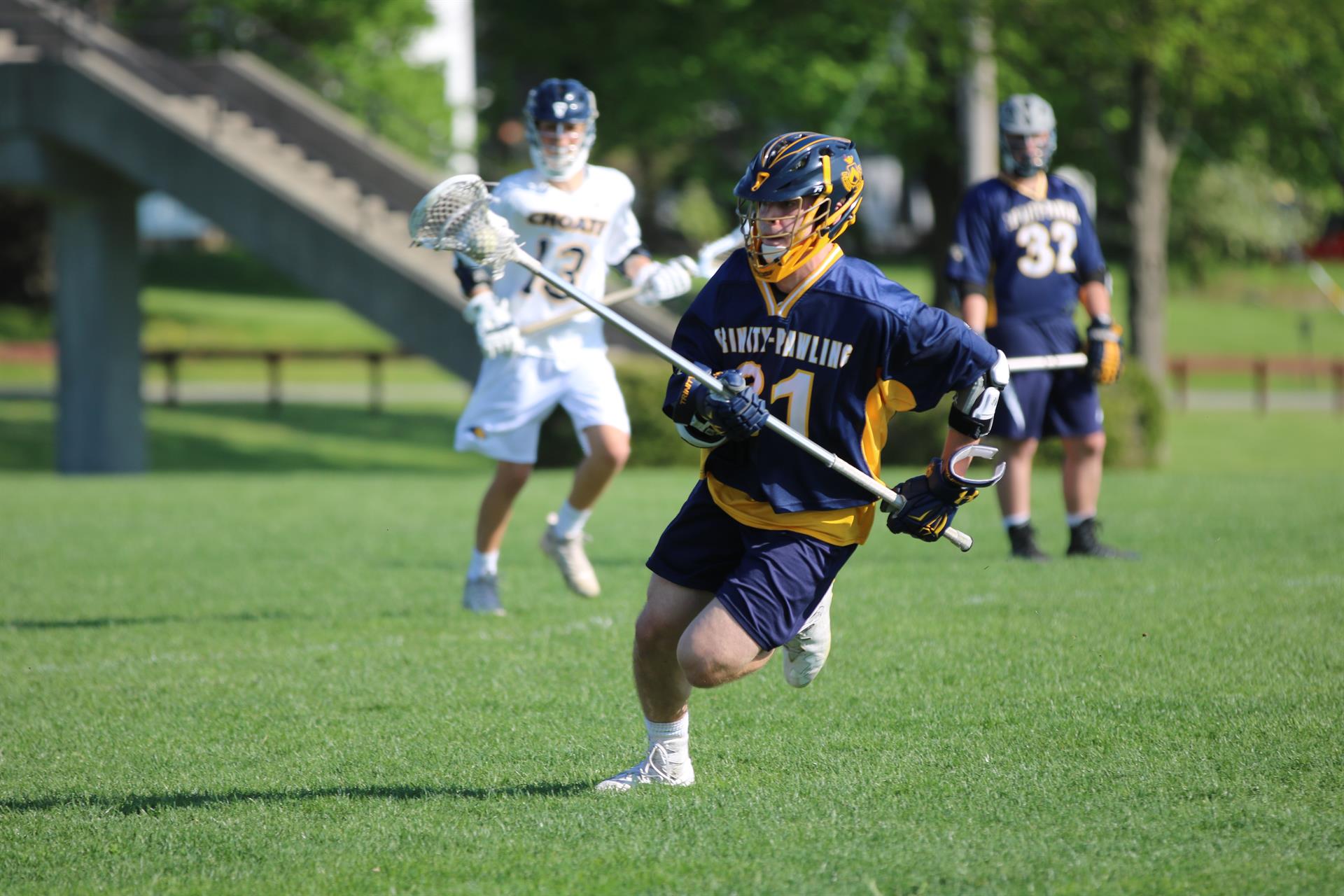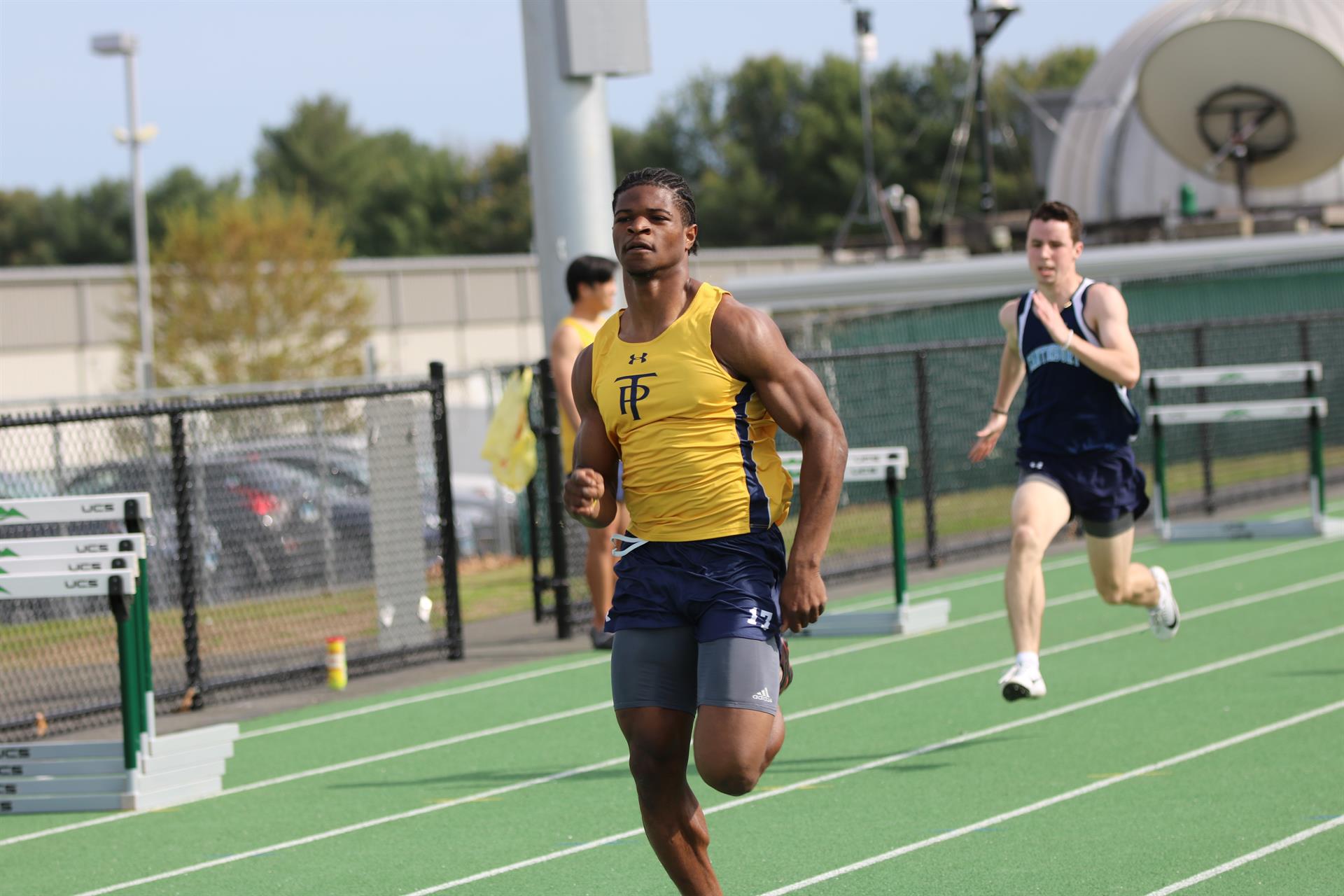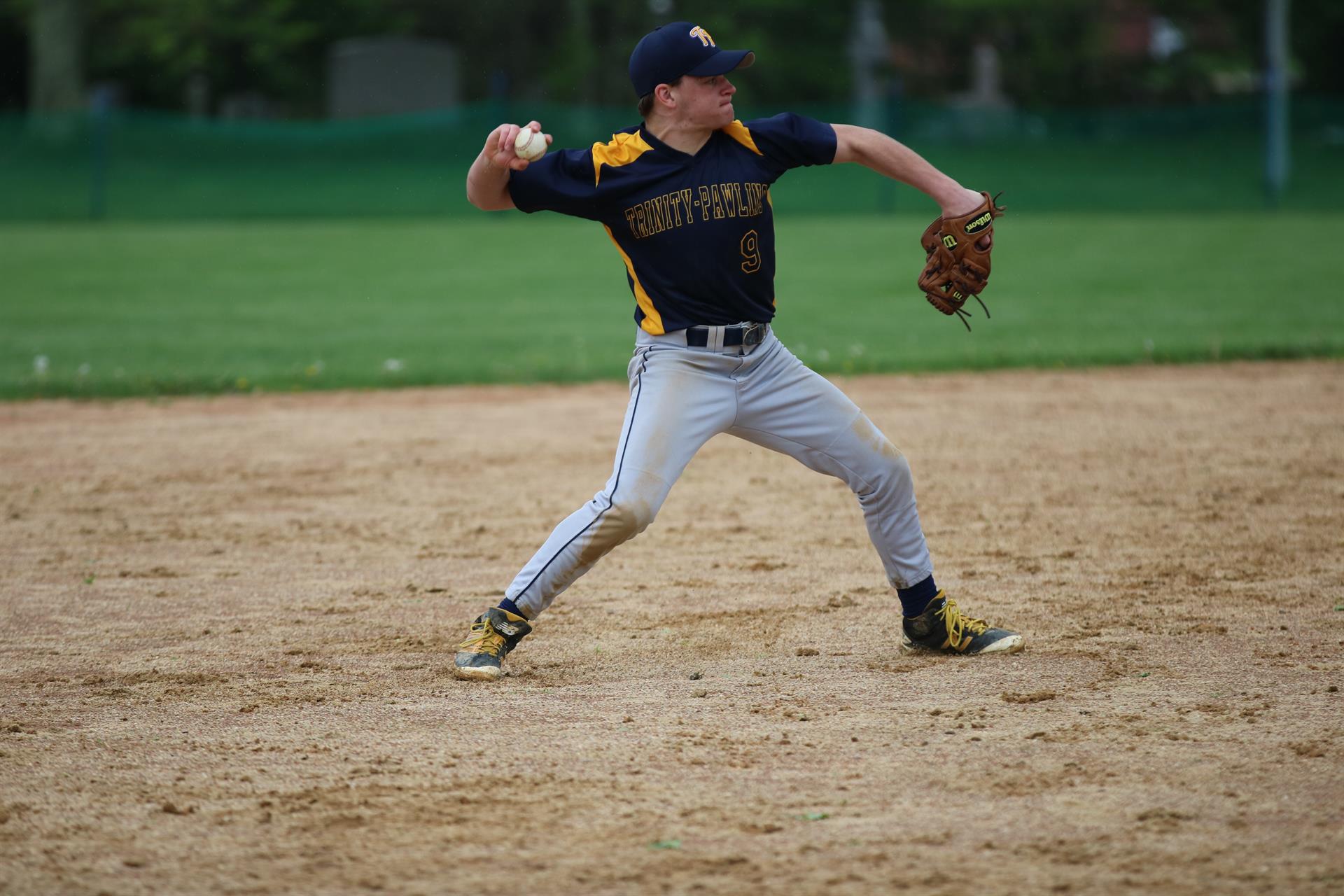 While the Founders League has canceled interscholastic competition this spring, Trinity-Pawing is still planning to host safe, COVID-conscious competitions with other schools whose protocols align with our own. Keep an eye on our social media for details and livestream links throughout the season!
Athletics after Trinity-Pawling
Did you play sports in college? If so, we want to hear from YOU! We're updating our records to include post-high school athletics information and would love to add your experience, awards, accolades, and championships.
Visit our website and fill out this form to share your news. Thank you!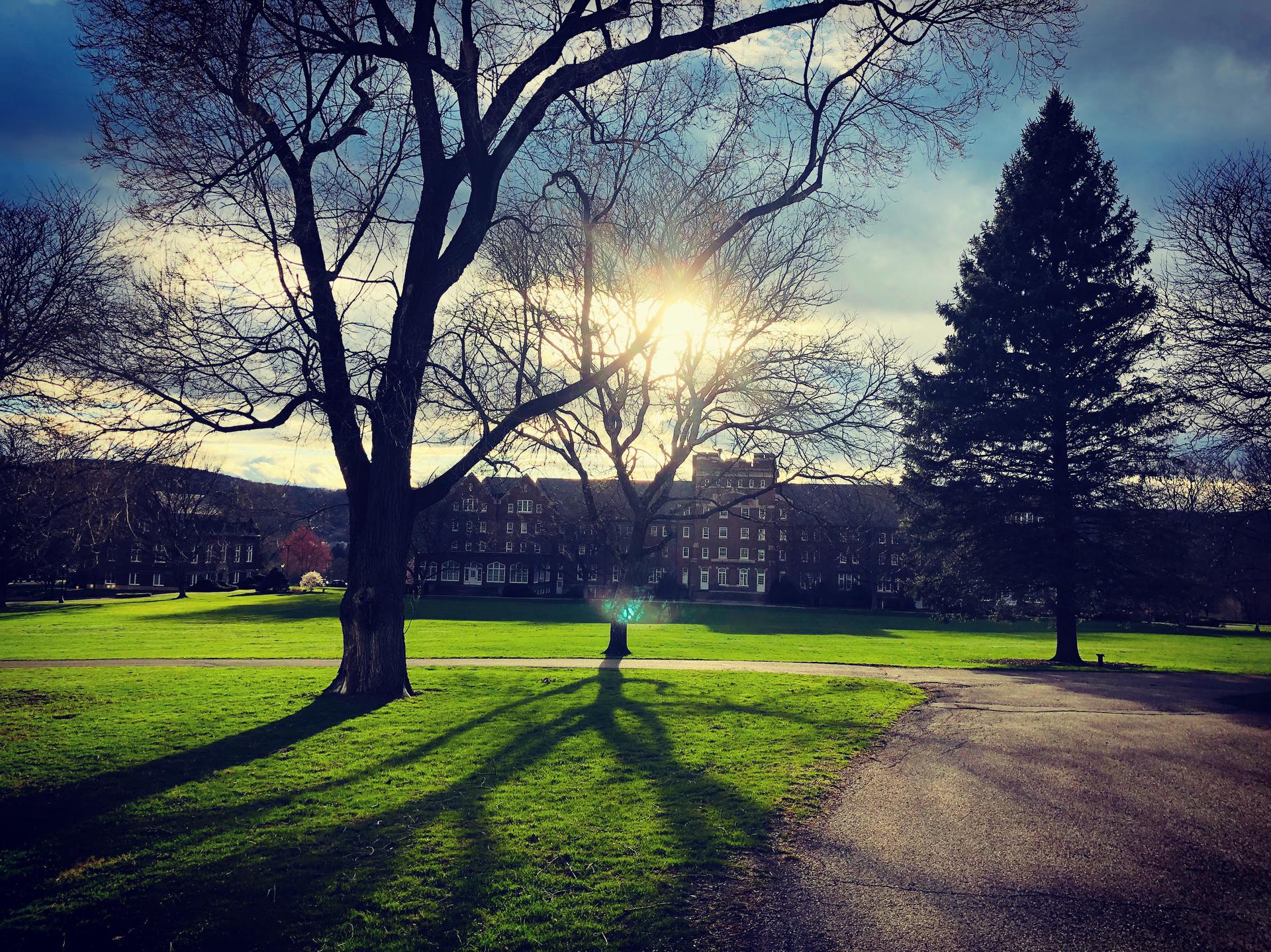 Until Next Time!
That's all the news from campus for now! We hope you enjoy the start of spring and we'll be in touch soon.