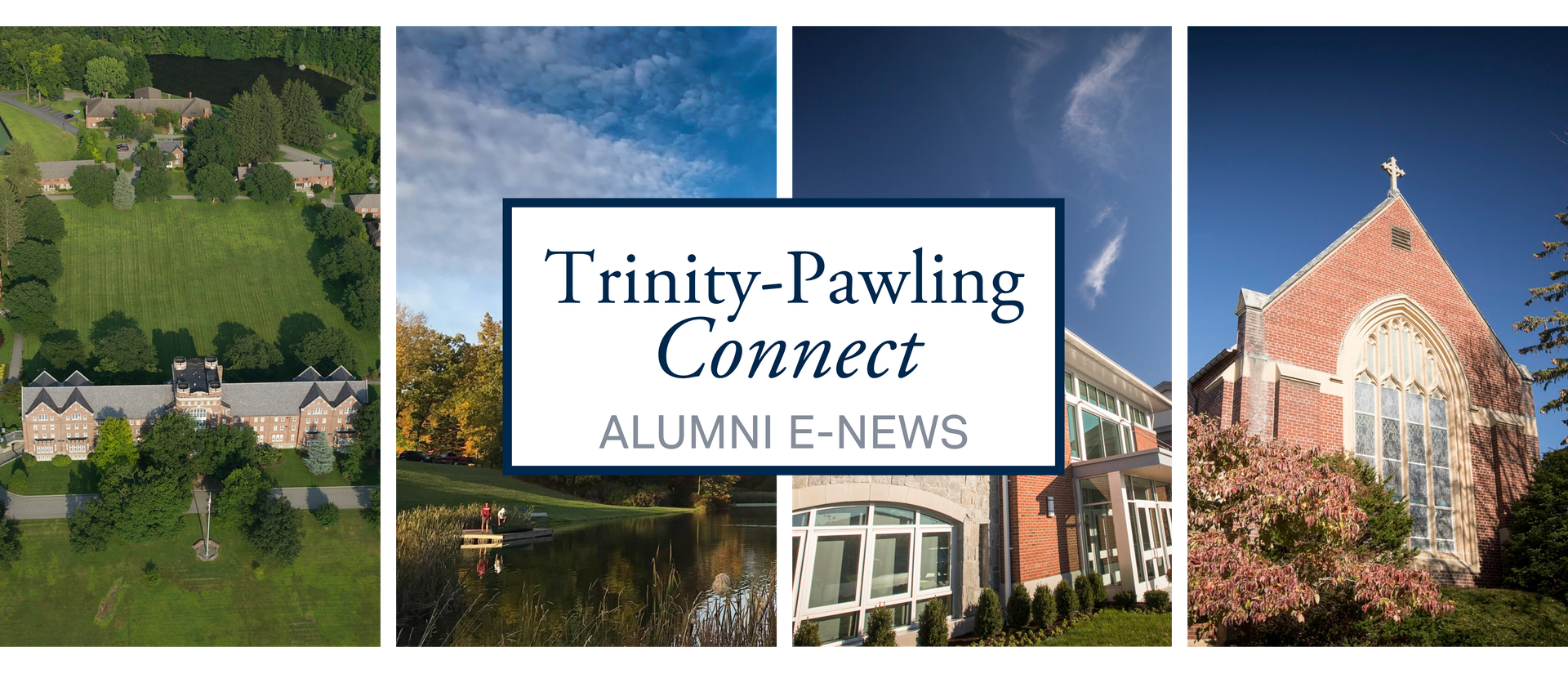 A new school year has started and the Trinity-Pawling campus is filled with energy once again! Everyone is excited to be back and a "new normal" exists on campus, with the return of in-person chapel, family-style meals, and interscholastic athletic competitions. Similarly, we look forward to connecting with you, our beloved alumni community, on the road or at an event this year. Read below for recent news, updates, and information. Onward!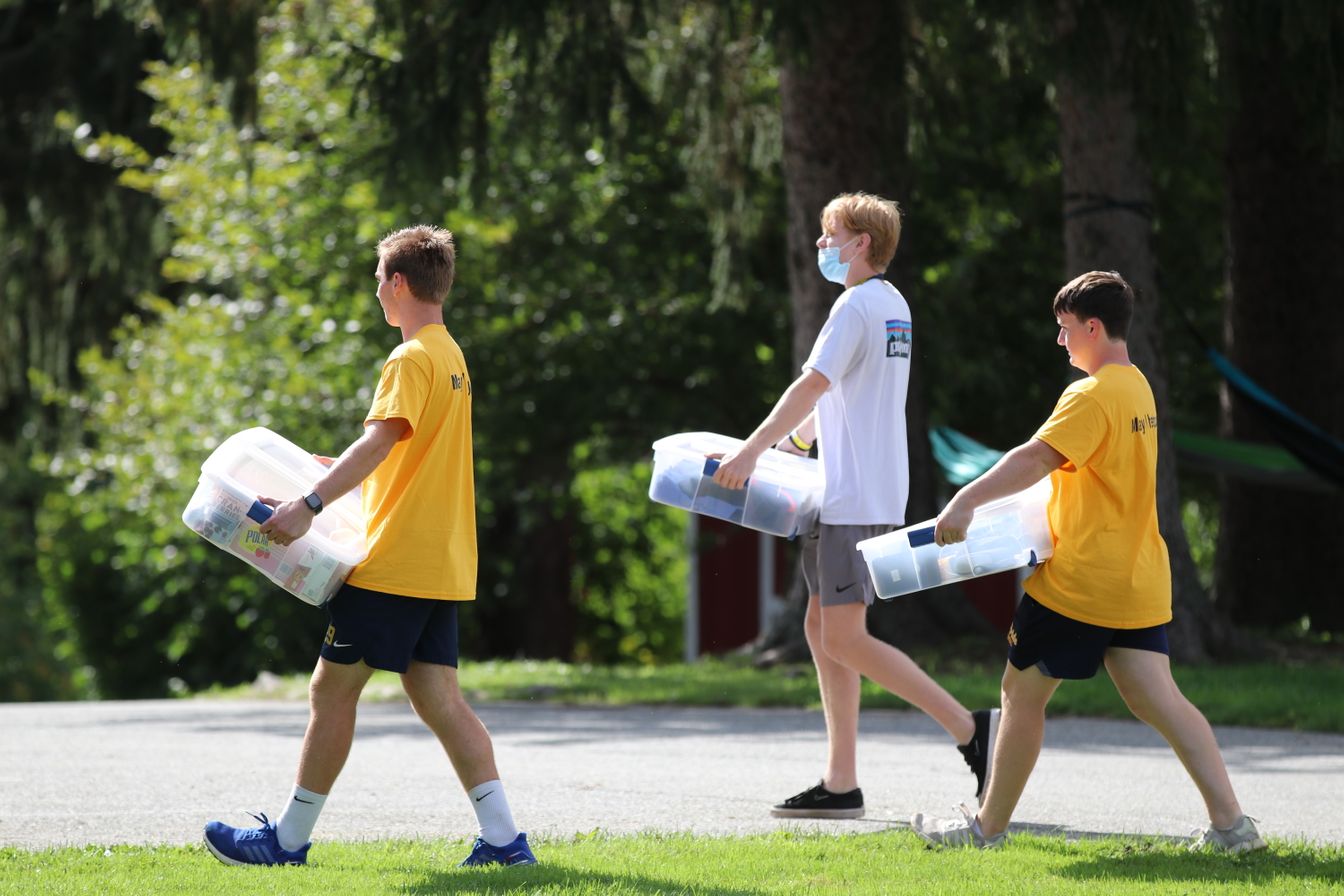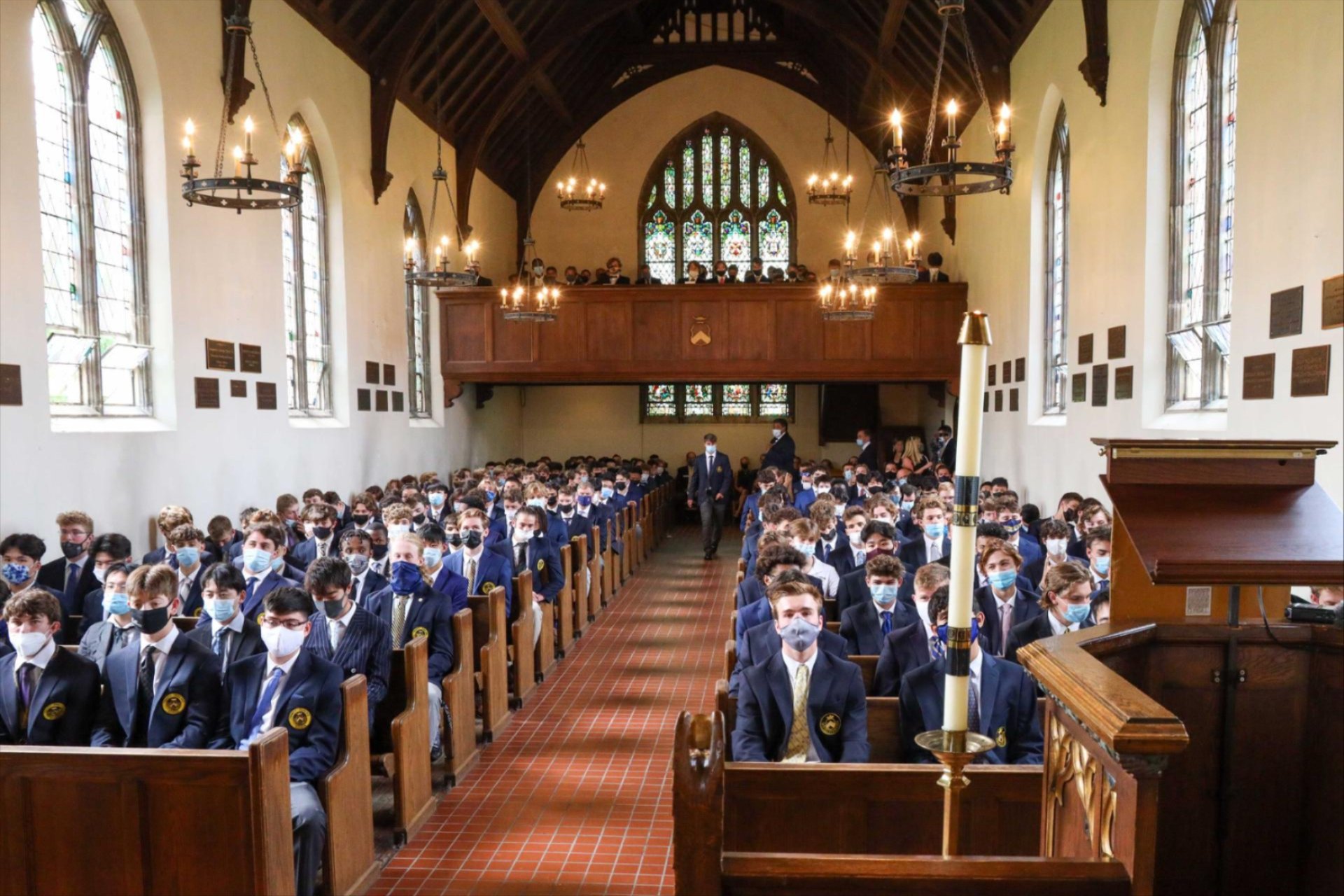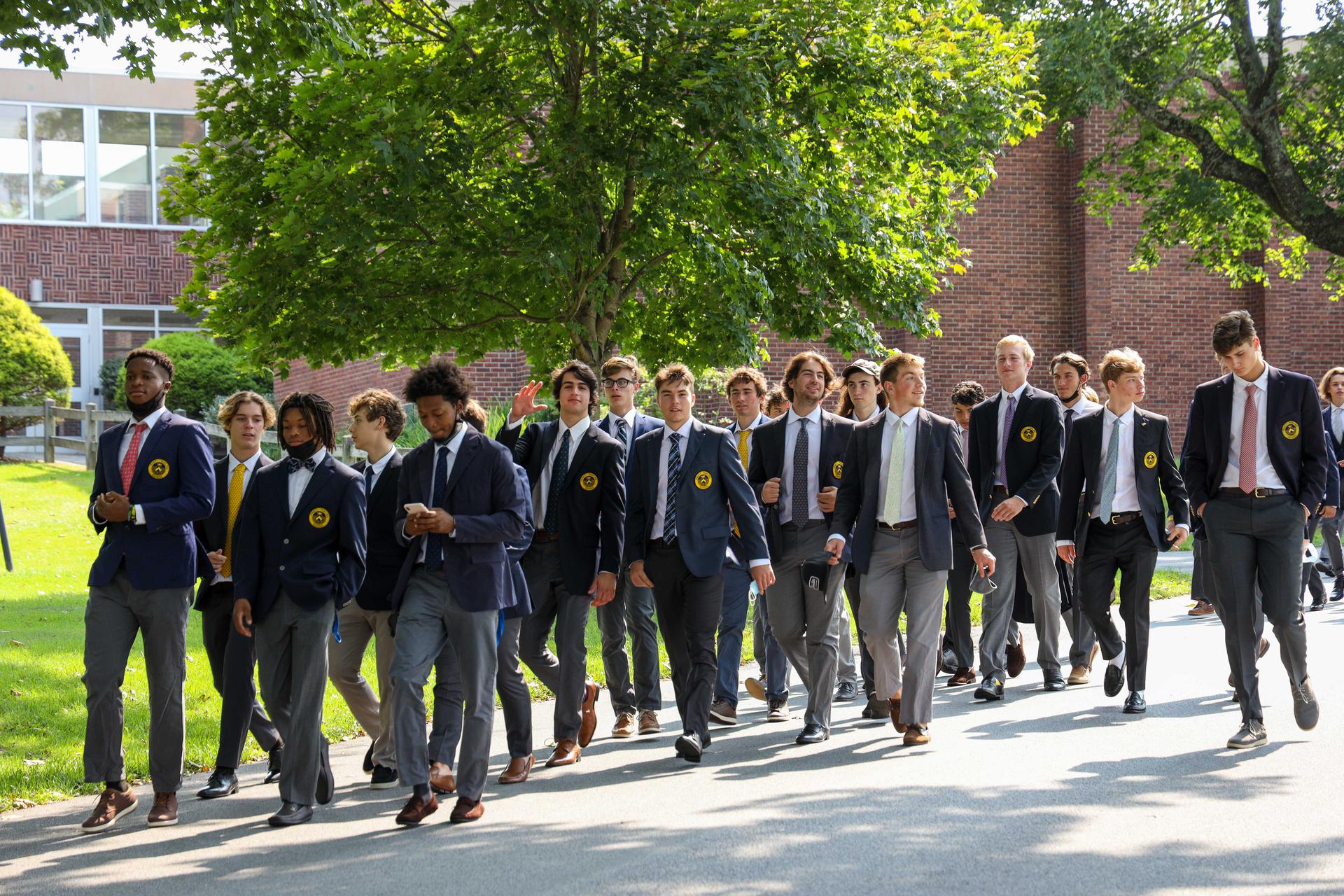 School is in Session!
After a successful week of early sports and move-ins, Trinity-Pawling's 114th year kicked off on Sunday, September 12 during a memorable Convocation held in All Saints' Chapel once again.
Headmaster Bill Taylor shared an inspirational message with students about building a strong foundation for their lives. Respect, integrity, effort, responsibility, and kindness are just a few of the building blocks needed to construct this strong foundation – one that they will continue to build on over their years at Trinity-Pawling and beyond.
You can listen to Headmaster Taylor's full address on our YouTube channel.
Bonding and Exploring
To cap off the first week of classes, students participated in an interactive Scavenger Hunt across campus. Students were split into teams and worked together to check all the photos and items off of their scavenger hunt list: a team selfie with the smallest faculty dog, canoeing across the pond, a picture of a team member with a teacher who rides a motorcycle or plays the guitar, and so many more. It certainly was a morning of adventure and fun!
The winning team received cafe dollars to spend at The Cave – the ultimate score!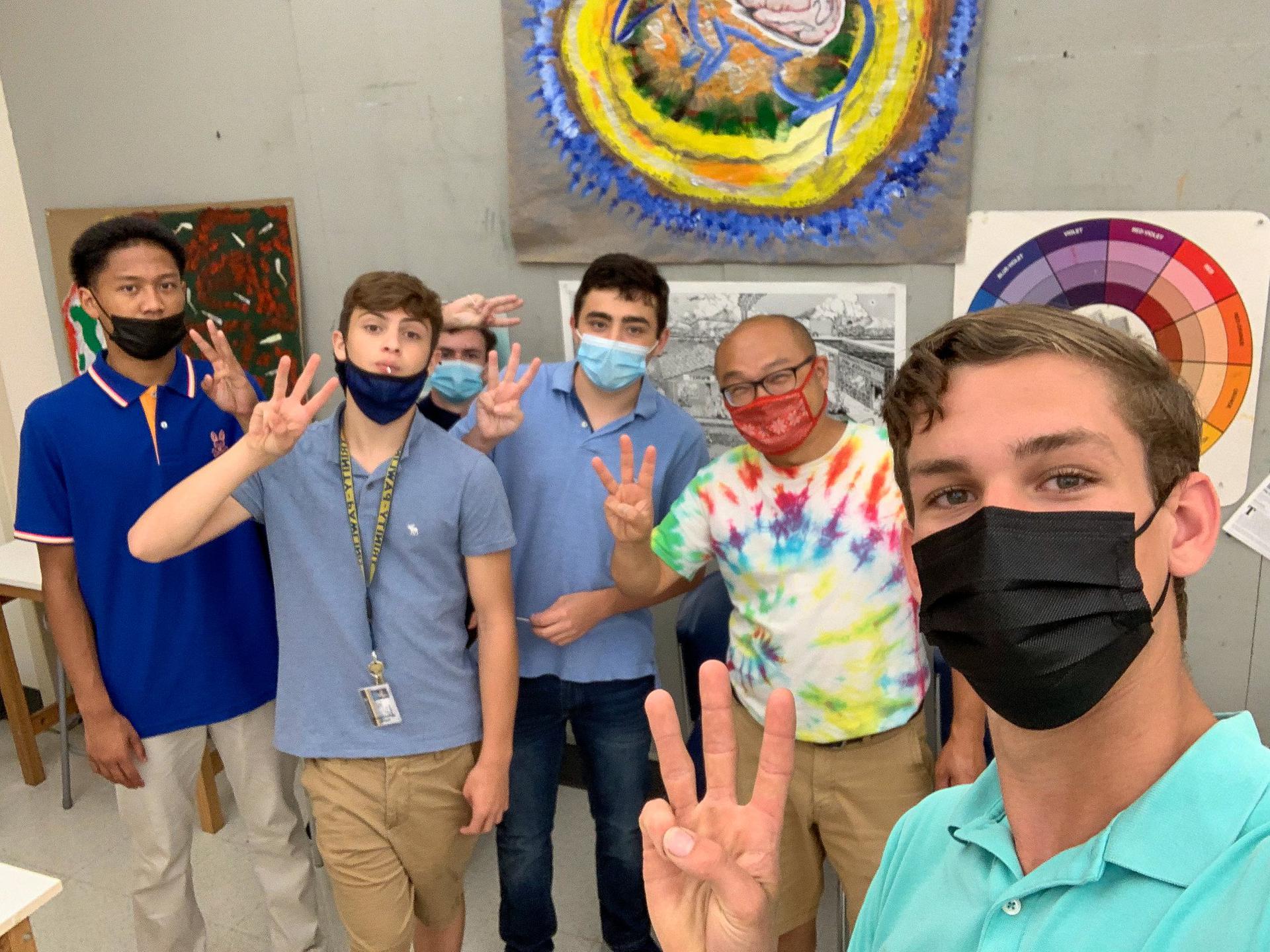 Beyond the Textbooks
This fall, Trinity-Pawling has launched its Institutes for Active Learning, a program that allows students to have learning experiences in four tracks of immersion: Leadership, Citizenship, Entrepreneurship, and Environmental Stewardship. These dynamic tracks of study are meant to stretch the mind and encourage exploration outside of the classroom.
On Saturdays throughout the year, all students and faculty will participate in activities aligned with each of the Institutes. Recently, students spent the morning diving into Environmental Stewardship. In groups, students and faculty participated in a variety of educational outdoor activities – including learning about compasses, orienteering, and how to start a fire; participating in a campus-wide environmental clean-up; planting an orchard and building a compost bin at the campus farm; going on a local hike and identifying species of trees; and much more. Now that's what we call experiential learning!
The world is changing and so have academics at Trinity-Pawling! Stay tuned for more information on this exciting new academic program on campus.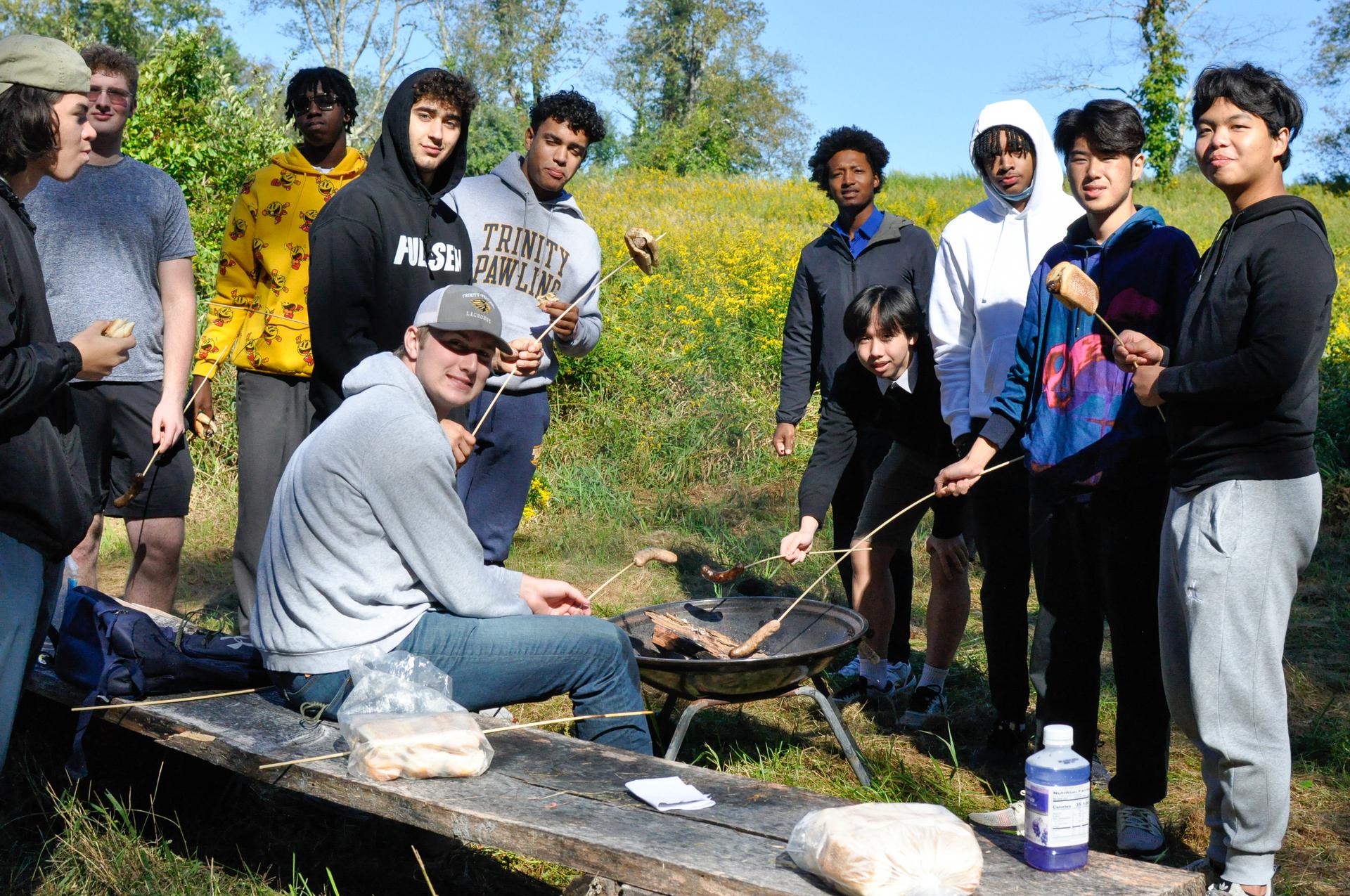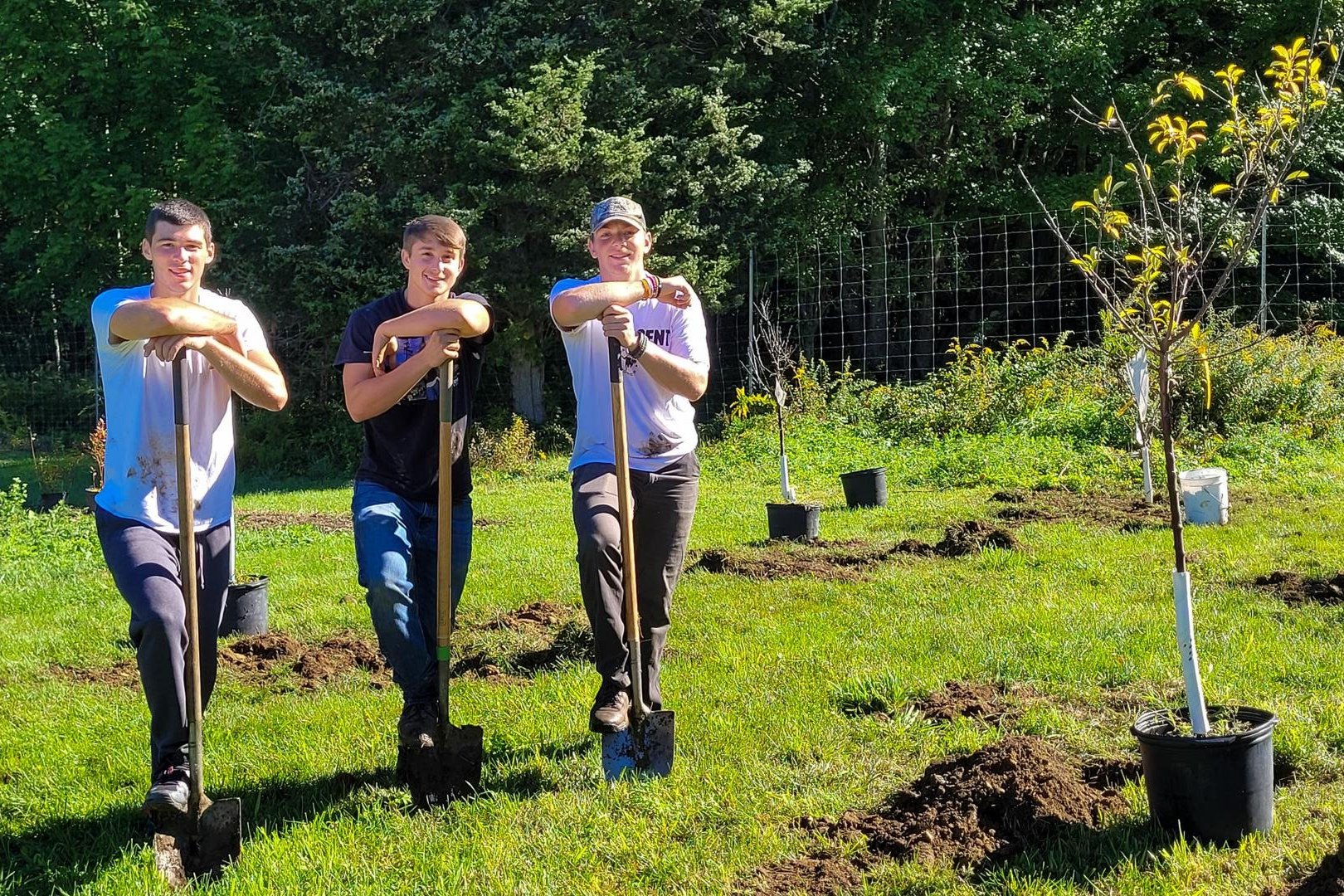 A Big Football "W" Against Salisbury!
The varsity football team kicked off their 2021 season in style with a 28-14 win on Coratti Field, beating Salisbury for the first time in five years! A cast of new stars rushed for over 300 yards in the game for the ultimate win. Tune in to upcoming home game livestreams on our YouTube channel for more excitement on the gridiron.
On the Trails
The mountain biking and cross country teams are off to the races this fall. During its first competitive season, the mountain biking team is leading the pack, with wins at the Hotchkiss Hammerfest already in the books. Alex Kozin '23 led the A Class with a 46.08 finish, while Henry Beimler '24 and Mason Hughes '22 came in 3rd and 4th, respectively. B class rider Rain Xia '23 finished 2nd and C class participants Jon Twaddell '23 and Michael O'Rourke '22 placed 2nd and 3rd.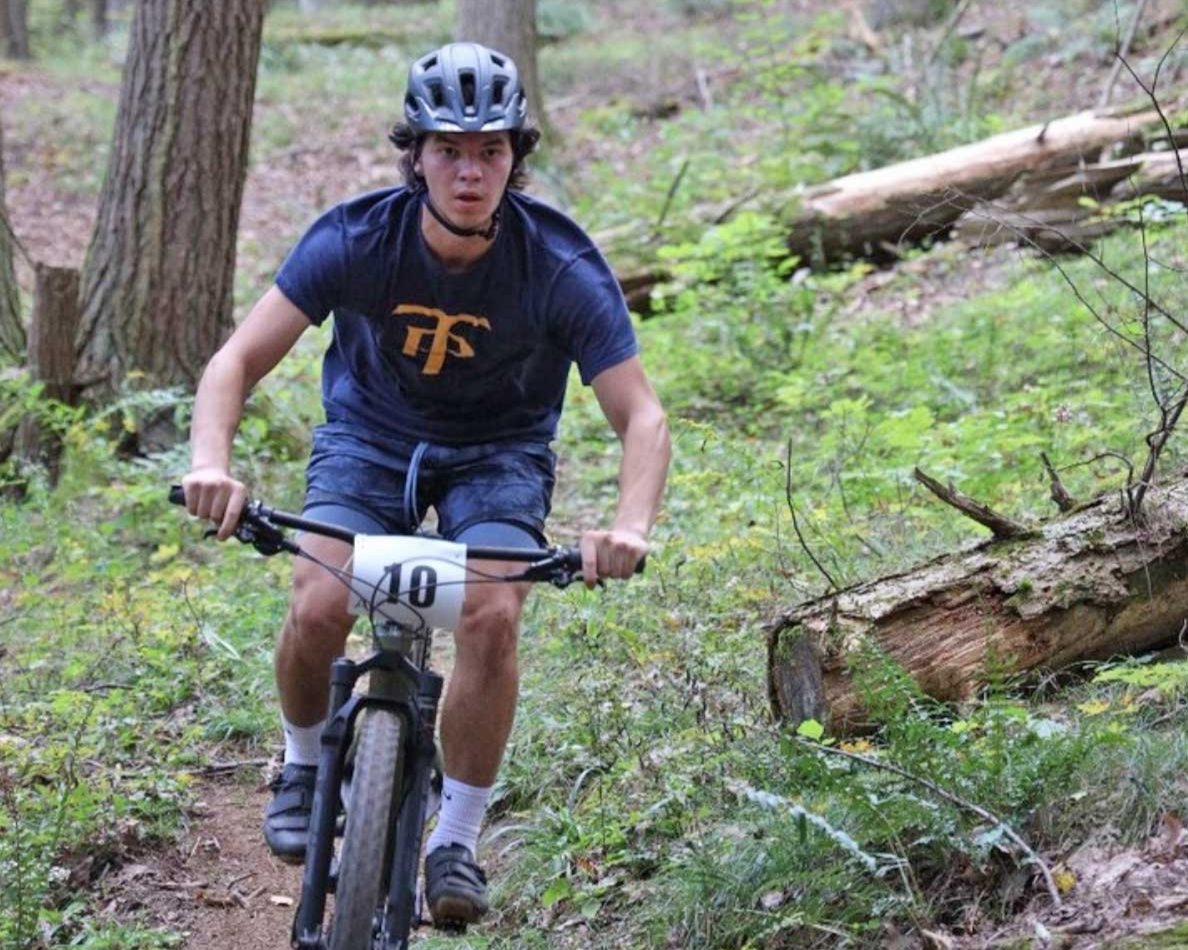 Cross country competed in its first invitational of the season at Choate on Saturday, September 18 and ran against Salisbury and Avon this past weekend.
Check out the schedule and scores here on our website!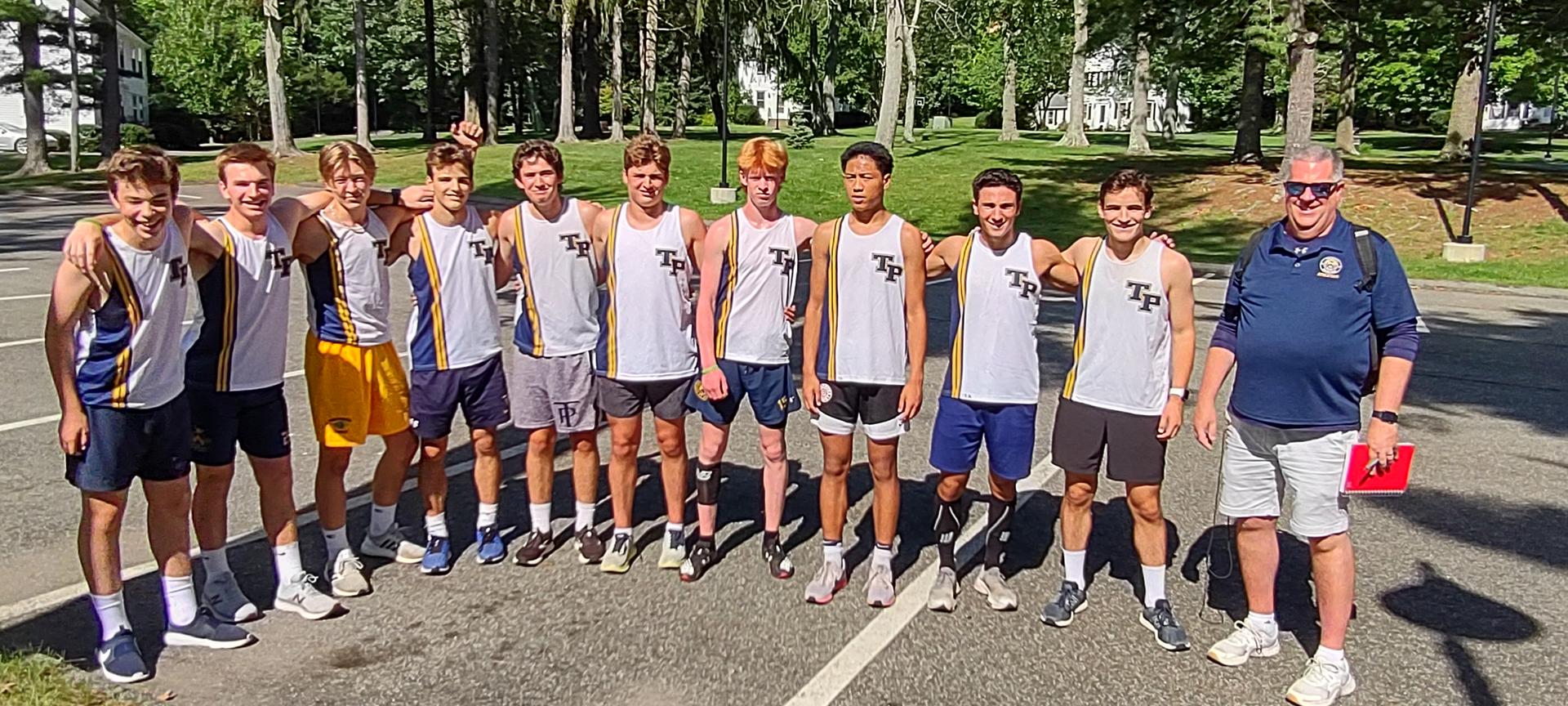 Save the Dates -- Holiday Receptions are Back!
We look forward to seeing you at our upcoming holiday events:
Boston: December 6, 2021 from 6:00 - 8:00 PM
The Harvard Club, 374 Commonwealth Avenue
Hosted by Peggy and Phil Haughey '53


Candlelight Service: December 12, 2021 at 5:00 PM
All Saints' Chapel, Trinity-Pawling School, Reception to Follow
Hosted by Jennifer and Headmaster Bill Taylor


New York City: December 13, 2021 from 6:30 - 8:30 PM
The Union Club, 101 East 69th Street
Hosted by Jean Doyen de Montaillou and Michael Kovner '58
Save these dates and stay tuned for more information to come in the near future.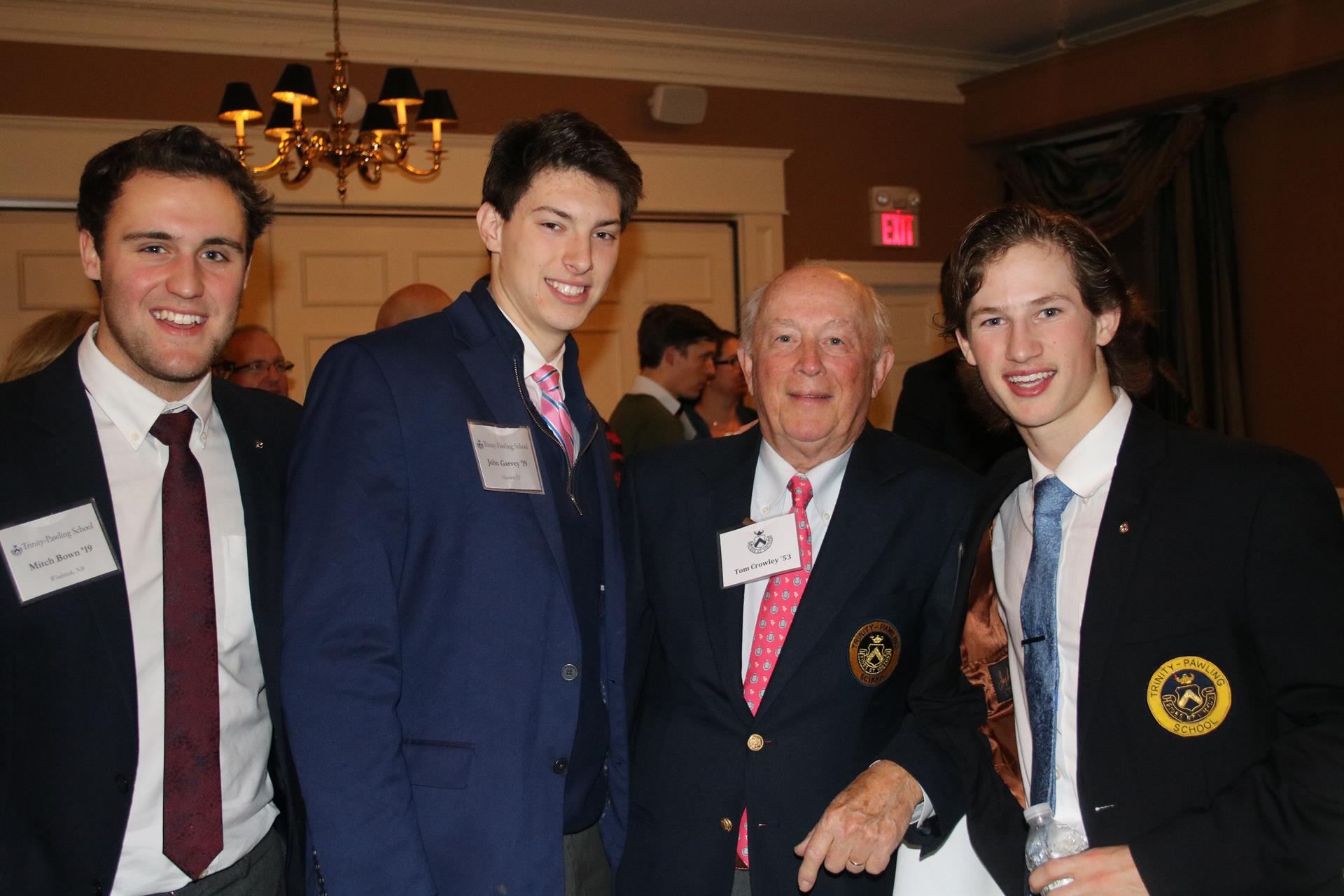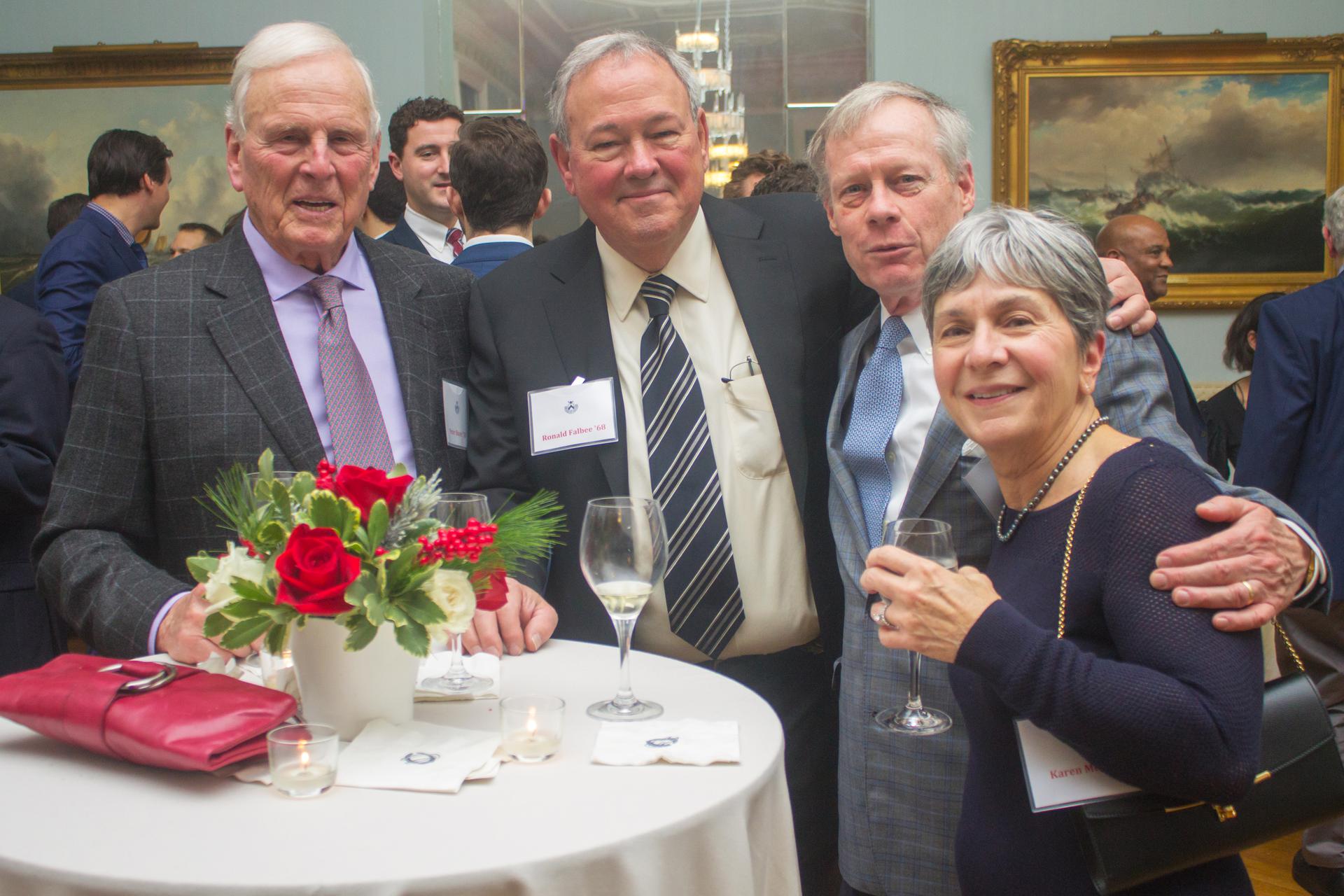 Photos from past holiday receptions
A New Year of Perspectives
We have a number of exciting Pride Perspectives webinars lined up this fall!
If you're curious about all that's new at Trinity-Pawling, or have a son or relative who might be a perfect fit for your alma mater, be sure to tune in. View the schedule and register on our website. We look forward to connecting!
Reunion Weekend: June 10-11, 2022
While we were disappointed to postpone our fall reunion again, we are very much looking forward to hosting all alumni (including reunion year classes ending in 0,1,5, and 6) for our annual Homecoming and Reunion, to be held on June 10-11, 2022. The weekend will feature lots of on-campus fun including fishing, hiking, tennis, disc golf, cookouts, and more!
For more information, follow the reunion page on our website and watch your mail this winter for registration details.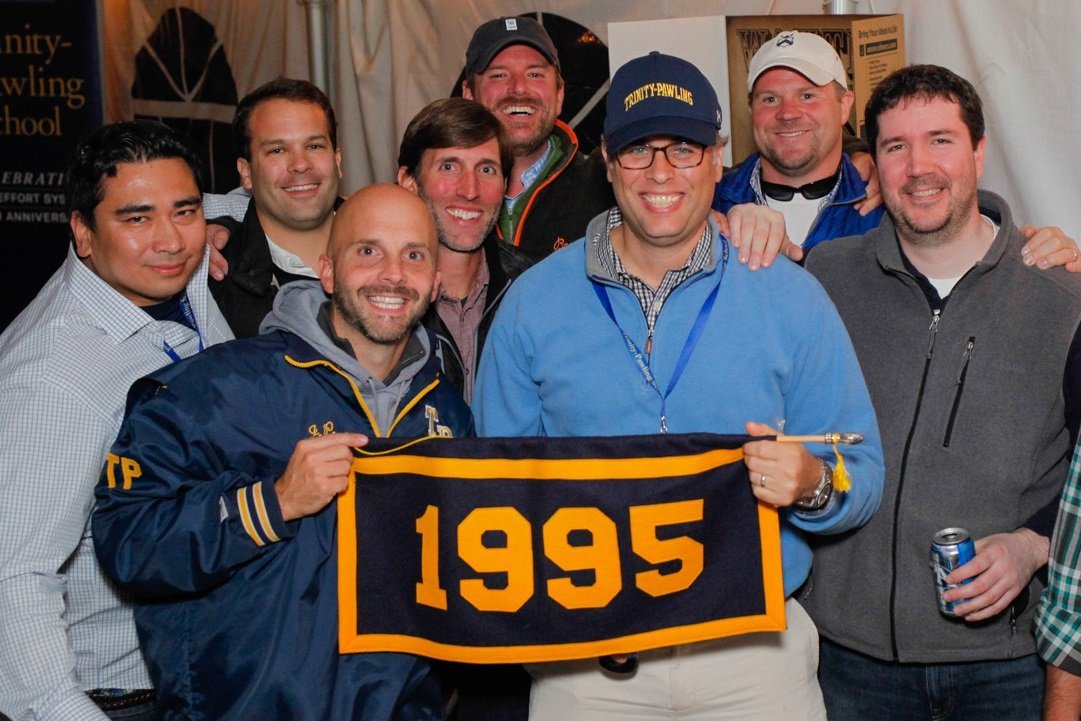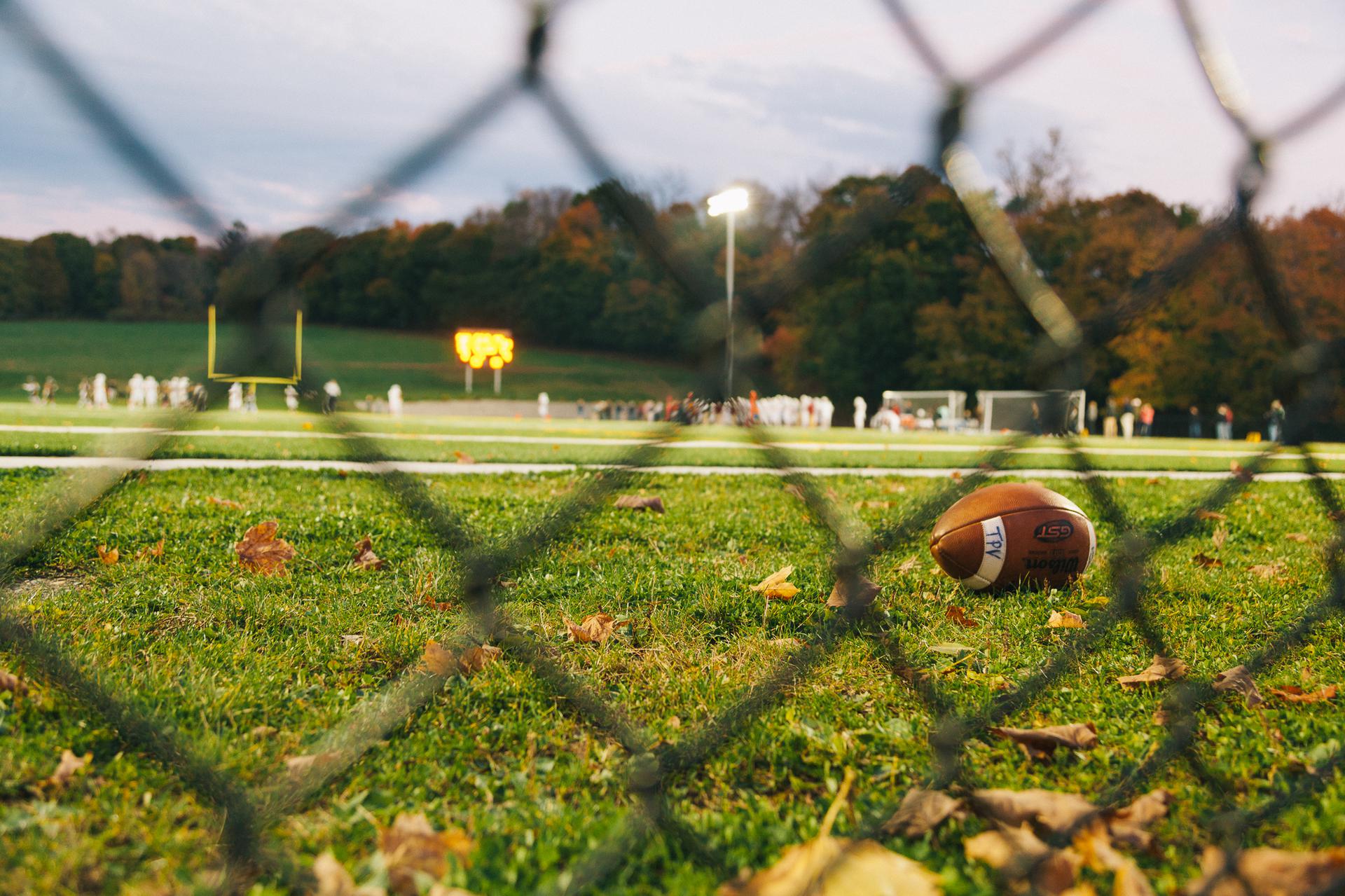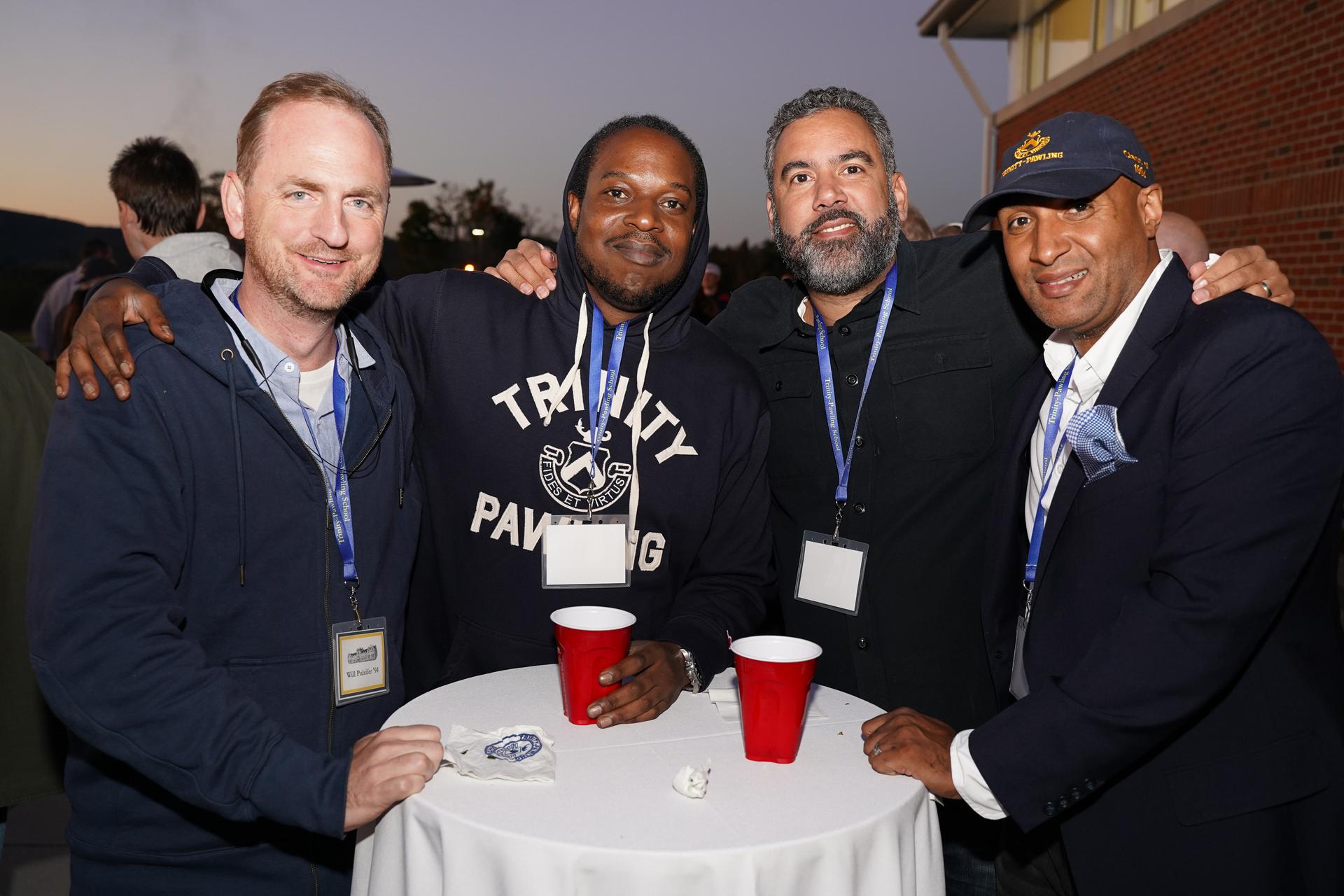 Volunteer for Trinity-Pawling!
There are many ways you can stay connected with the School! From serving as a Senior Independent Project mentor, to being a class agent or reunion chair, to collecting class notes from friends, we need YOU to help rally and connect your classmates and share your expertise with students and young alumni.
Learn more about the opportunities here, and reach out to Kate Vengrove to sign up!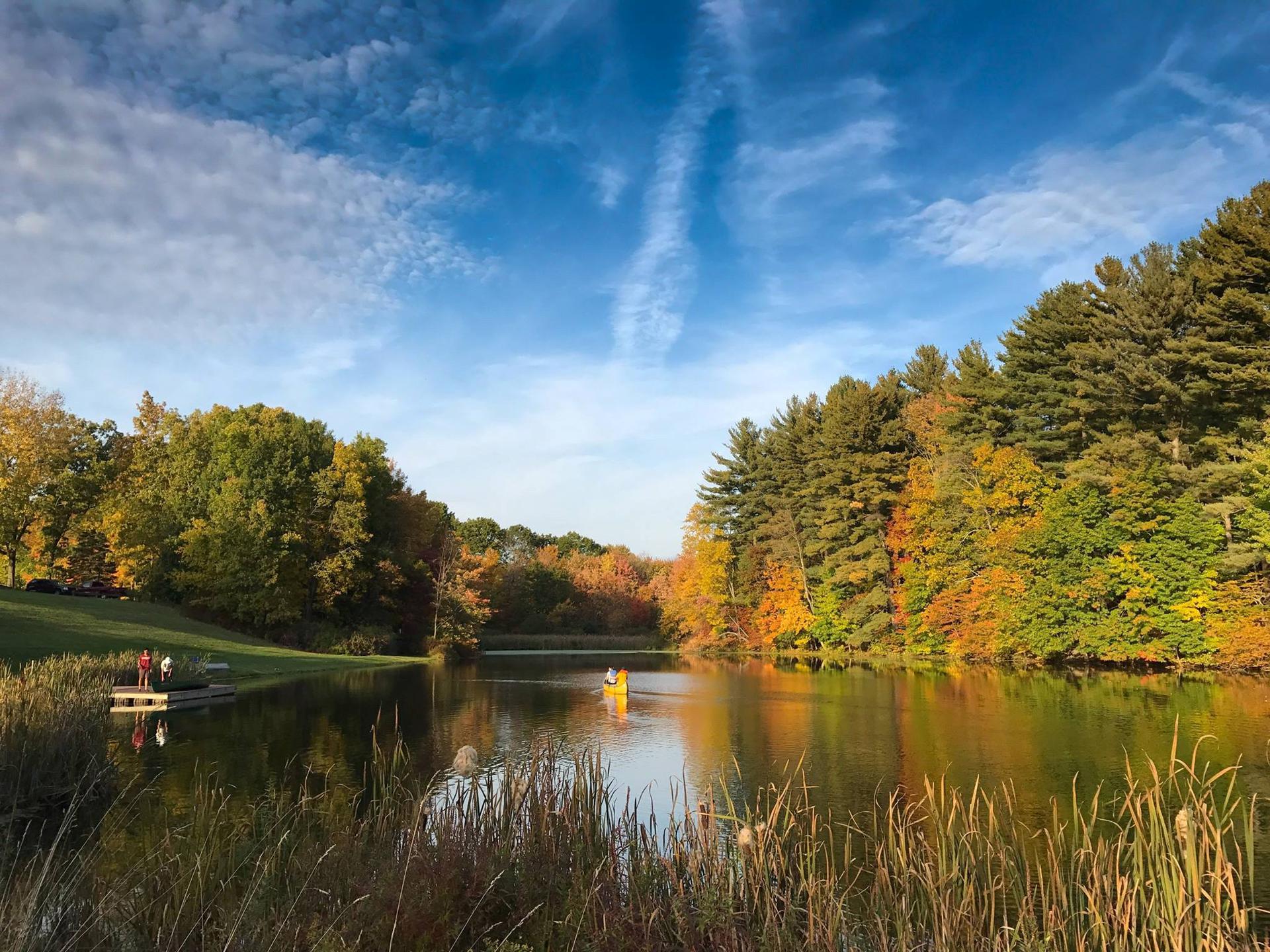 See You Next Time!
That's a wrap for this month's alumni newsletter edition! We hope you have a wonderful fall season and look forward to seeing you in the near future. While much has changed this past year, our love for our amazing alumni community has only grown stronger. Take care and keep in touch!